Bitcoin fails to break the $24,000 and this is now the opinion of analysts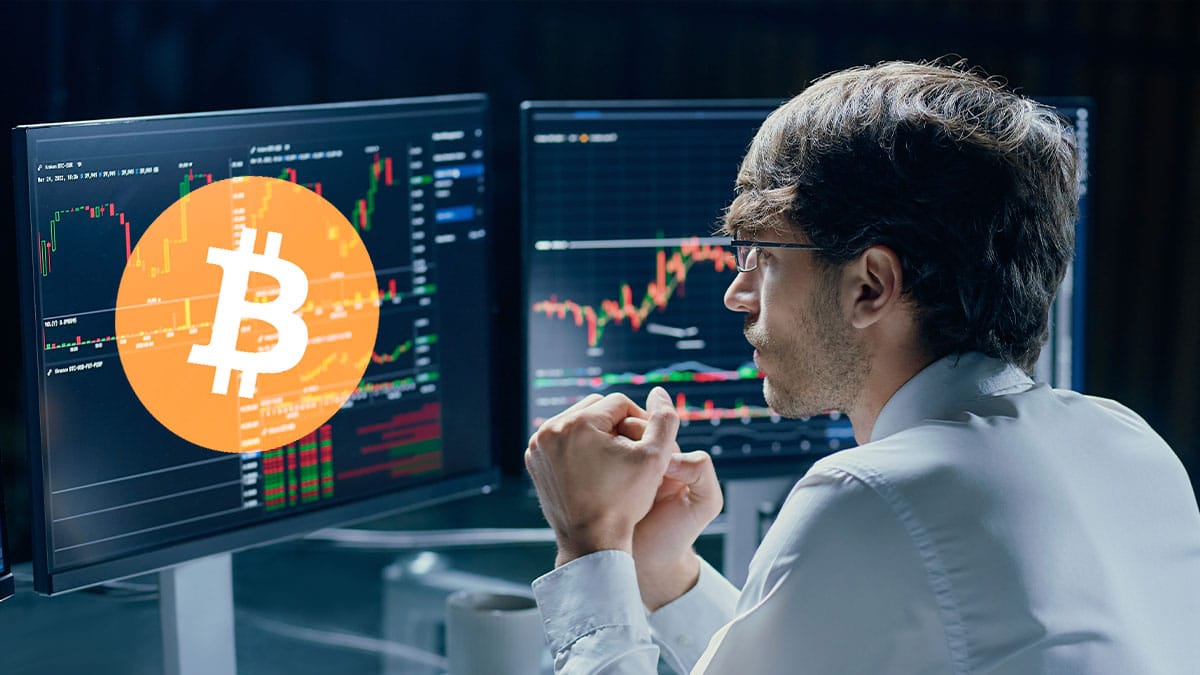 Key facts:
Traders expect bitcoin between $29,000 and $30,000 in the coming weeks.

However, there is still an opportunity for the cryptocurrency to visit lower levels than current ones.
The main cryptocurrency on the market had some promising price movements and momentarily reached $25,000. But bitcoin (BTC) has fallen back below $24,000 again this week, catching the attention of analysts. Right now, the asset is trading at about $23,400 per unit.
So far this week, BTC has fallen just over 3%, although the movement is not entirely negative given the circumstances of the bear market of recent months. Particularly, because it has maintained a support that it had lost and managed to recover recently.
Bitcoin fell after touching $25,000 but it has managed to hold on to the 200-week moving average mark, a line considered as a key support for the price of the cryptocurrency that already exceeds $23,000 today.
Advertising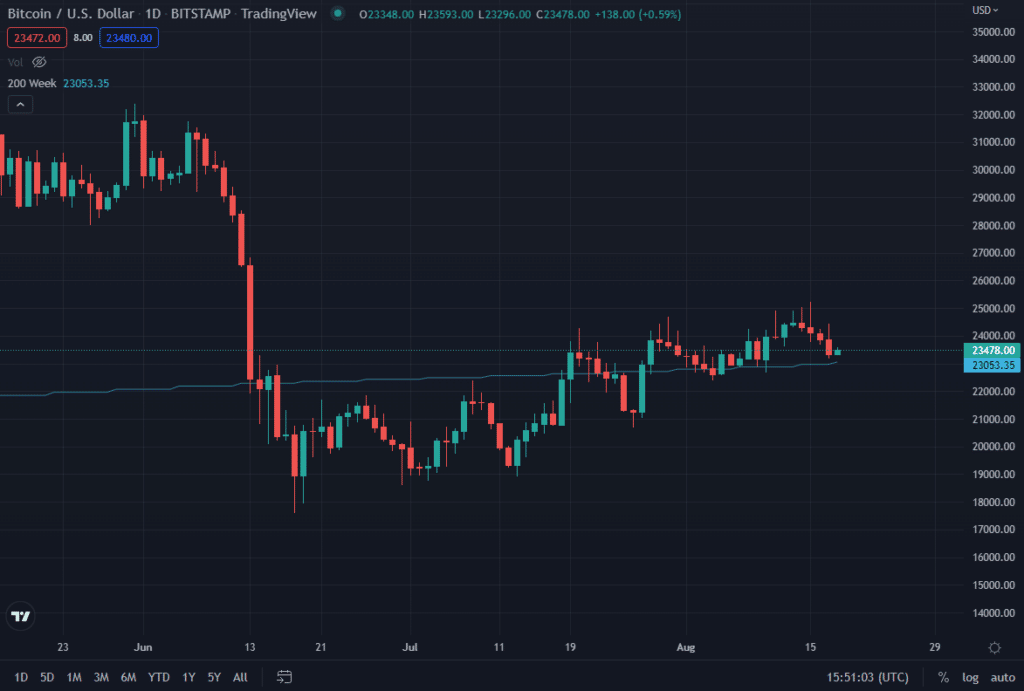 Meanwhile, analysts assess the market's chances in the short term. Michaël van de Poppe, trader and founder of the consulting firm Eight, believes that for a new bullish move the break of the $23,700 again is "crucial". As a prediction, ensure still waiting for BTC will reach the range of $28,000 to $30,000 in the coming weeks.
The Argentine trader Tenkan Trading, whom we have already consulted previously in CriptoNoticias, is refer to a breakout of the uptrend line for bitcoin. However, he considered that it is not necessarily a bad thing, as long as the price does not return to levels of $ 18,900.
Simple relief before a new fall?
The trader known on Twitter as @CryptoTony__ expect a slight drop to the levels of $22,600 before a new upward movement. The problem is that he refers to the current bullish movements as simple reliefs in the middle of the bear market.
Therefore, the other option he raises is that from there the bears take control again. And judging by comment that he has done in previous days, he particularly expect a bigger drop than we've seen so far.
Another analyst who has recently spoken about the price of bitcoin is David Battaglia. Through his YouTube channel, Battaglia evaluated the current scenarios of the markets, macroeconomic indices such as inflation and the possibilities for bitcoin in the near future.
While he raised an alert seeing that BTC has not recovered at the same pace as traditional markets such as the S&P 500, he said he still expects BTC to test a bullish breakout towards $29,000 and $30,000 soon.