Trader explains 3 scenarios for bitcoin price after falling to USD 21,000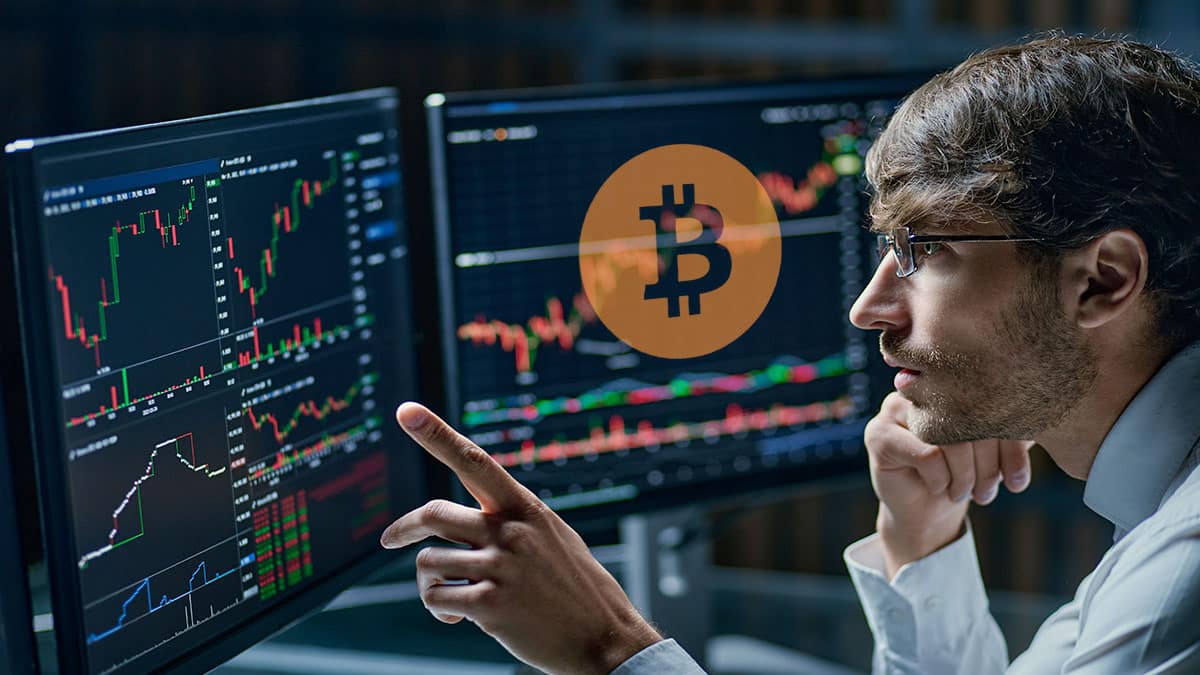 Key facts:
Bitcoin could revisit the $19,000 zone after this new drop.

Now, the cryptocurrency has once again lost an important historical support.
While most were waiting for a new price rise, bitcoin gave a new surprise to traders in the market. The cryptocurrency went from trying to consolidate above $24,000 to revisiting the $21,000 zone. This leads everyone to ask themselves again: what now?
Analyst Daniel Ferraro made an analysis on the possibilities for the bitcoin price after that fall. The results are set out in the most recent trader Scott Melker newsletter, published this Friday.
For Ferraro, there are three key prices to follow right now: the $ 23,000 as resistance, after having become a buying zone of about 828,000 bitcoins in total; the $ 21,000 as possible support; and the $ 19,000 as a possible zone to revisit if it is not possible to hold strongly at the current price levels.
Advertising

The $23,000 is particularly important because at that mark is the 200-week moving average. That average has historically been important as a support for the price of the cryptocurrency and its recent recovery seemed to point to a new rise, which has failed for the moment.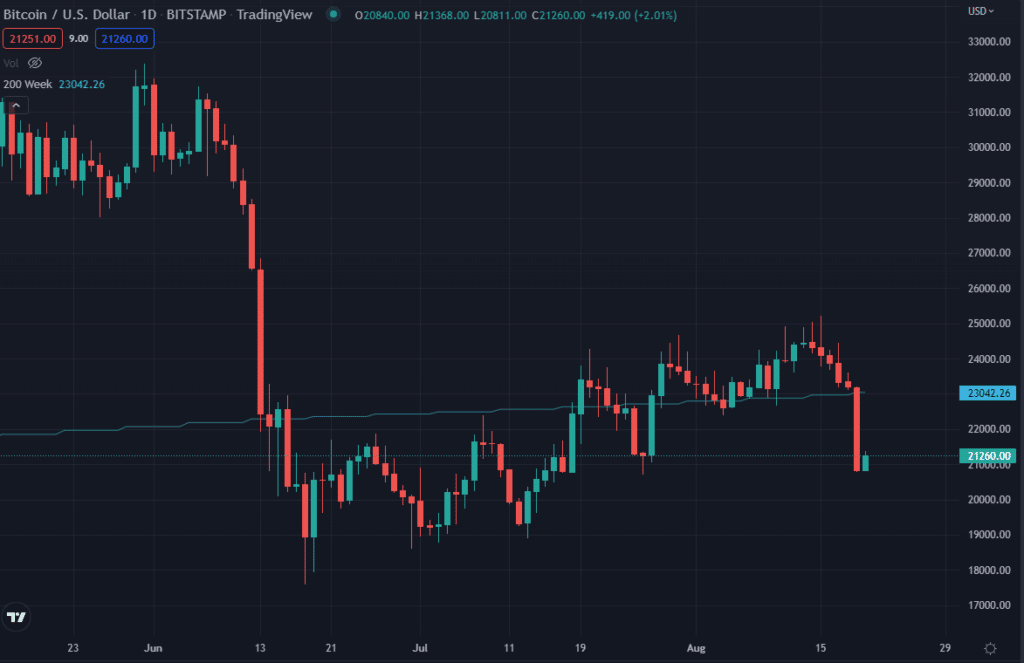 Another key is that of $ 25,000, which right now has proven to be a firm resistance for the cryptocurrency. Since last June 13, when bitcoin fell from $26,500 to $22,400, the market has repeatedly tried to surpass $25,000 again. But without success.
The analyst stressed that the price action of bitcoin remains "uncertain", so it is not surprising how much money traders lost in the wake of the price drop on Friday. As we reported in Criptonews, it was the largest settlement volume in a 24-hour range for leveraged traders since last June.
Bitcoin accumulation signals its upside potential
Ferraro pointed to a possible bullish scenario, in view of the BTC accumulation behavior of investors. As he pointed out in his analysis, the percentage of bitcoins that have not moved between addresses for more than a year is close to its all-time high, from May 2021. Right now, 65.5% of the bitcoins in the network are kept saved for more than a year. That is, people are saving BTC at historical levels in the midst of this bear market.
This could potentially lead to higher training and also indicates how buyers who followed the great mining migration and buyers from the beginning of 2022 have refused to sell at the lows.

Daniel Ferraro, market analyst.
In recent days, bitcoin showed weakness in the market. First, it failed in its attempt to hold above $24,000. Then, with the drop to 21,000, the prospects seem to worsen and there are those who expect high volatility to return to the cryptocurrency market.