it's a good time to "get richer" in the midst of the global crisis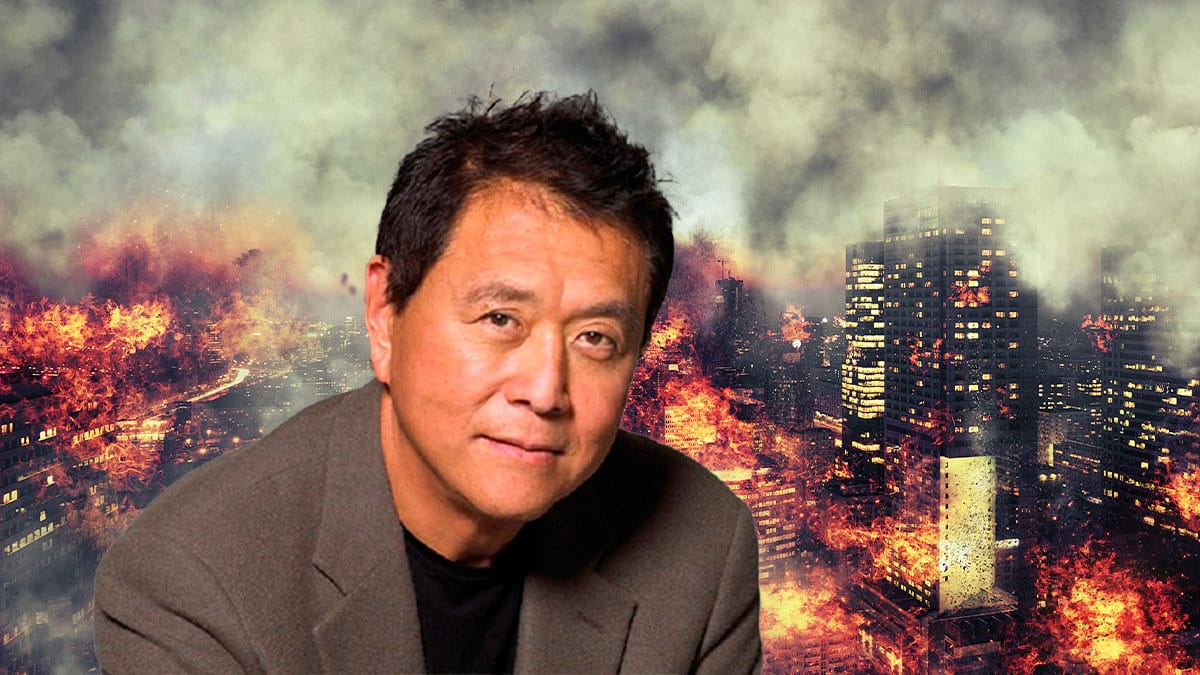 Key facts:
For Kiyosaki, this is a time to invest wisely.

The businessman has already warned about the great global crisis.
The big market crash that Robert Kiyosaki was waiting for has arrived. The author of the book himself "Rich father, poor father"he warned this Sunday, August 28 through the social network Twitter, adding this prediction to his gloomy assessment of the immediate future for the global financial landscape.
For the investor, this is a key moment that he had been anticipating since 2013, when he predicted a fall bigger than that of the real estate bubble of 2008. "That fall is here. Millions will be eliminated.", he wrote on the social network.
For Kiyosaki, it's time to apply the saying that every crisis is an opportunity. And in his opinion, this is a good time to "get richer". Just as the 2008 crisis was, as he argued in his publication.
Already last Friday the businessman had commented that while all the markets are falling, which includes real estate, stocks, precious metals and even bitcoin, the most important thing is not what is in the portfolio but "the head".
Mainly, the investor argues that the way to invest in these crisis scenarios is more important than what the person has at that moment. And he backs up that appreciation by saying that, in the midst of this crisis, "the rich are getting richer."
Bitcoin, Kiyosaki and the Crisis
This year 2022 has been precisely one of crisis in all areas. Inflation rates worsen month by month in the great powers, analysts point to a recession and all markets have been down.
Bitcoin and the cryptocurrency market have been no exception. And after an apparent recovery in recent weeks, everything has fallen again. Bitcoin is again below $ 20,000 and not even the push before the most anticipated update in its history has saved the Ethereum cryptocurrency, ether (ETH). The latter has fallen back below $1,500 after briefly touching $2,000 a couple of weeks ago.
The rally bullish, it seems to be confirmed, it was nothing more than a relief in the midst of a bigger fall. Maybe the one Kiyosaki is aiming for.
The businessman has warned that people should take care of themselves. And in addition to bitcoin, a tool about which he has expressed a lot of confidence in the past, he recommends silver as a possible investment for this stage.
With regard to bitcoin, already Kiyosaki had expressed interest in buying more in case it fell to $20,000, at the beginning of the year. Then, he commented that he expected a visit towards $1,100, as we reported in Criptonews. That last one seems like an exaggerated bet, considering that cryptocurrency hasn't returned to those levels in over 5 years.