"We are promoting cryptocurrencies to be used more and more"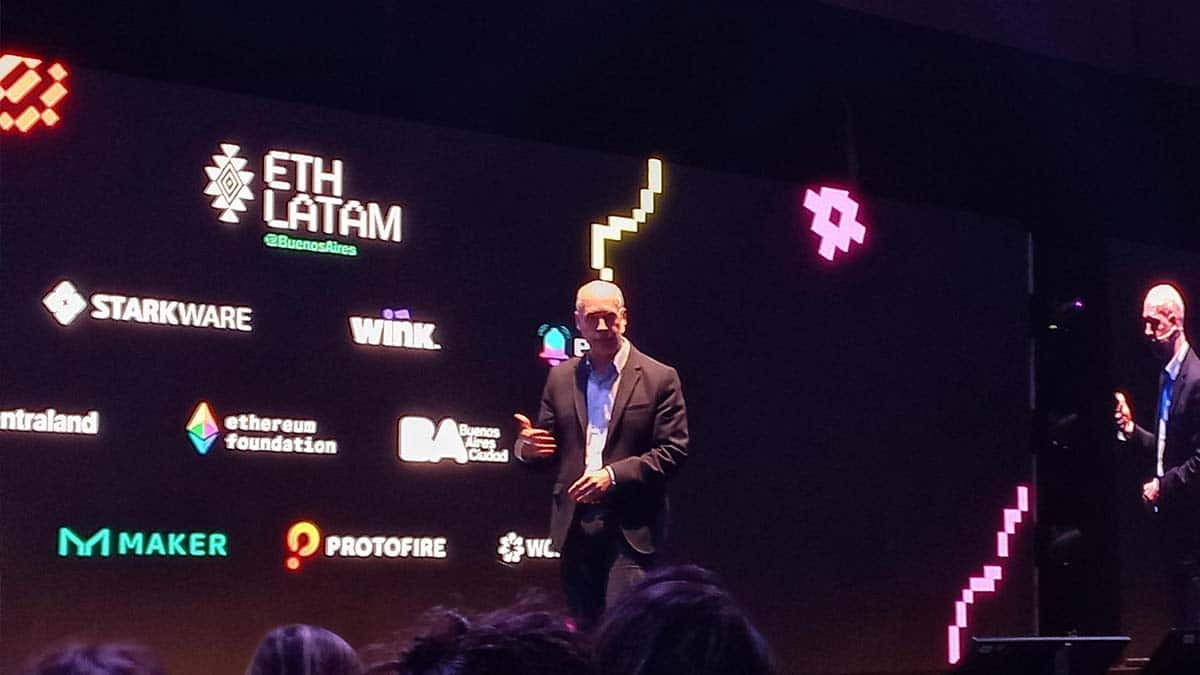 Key facts:
Larreta said that "they have been taking steps towards innovation" with their initiatives in the "crypto" world.

He announced that they are working on a system anchored in blockchains that they will launch in January.
The head of the Government of the City of Buenos Aires, Horacio Rodríguez Larreta, presented on August 11 at the ETHLatam 2022 event that brings together the Ethereum community for three days in a row in the capital of Argentina.
"That we can do this event here generates the opportunity for there to be a storm of ideas that make Buenos Aires work better," he said Rodríguez Larreta in front of thousands of people from Argentina and abroad who attended ETHLatam.
The head of government recalled that he was last year with Vitalik Buterin, the co-founder of Ethereum, when he came to Argentina and "really surprised him." He said, "It really blew my mind on some things." And he asked rhetorically: "How can there be people who think so far ahead?».
Advertising

Under that line, he invited the Argentines to propose projects of cryptocurrencies and blockchains that may be of use to the City of Buenos Aires. "What we need are ideas and concerns, that they bring proposals to us to see what they think we can do better," he alleged.
"We are trying to promote this so that taxes can be paid with crypto, promoting that they are used more and more," the official stressed. On this topic, CriptoNoticias had reported in April of this year that the Buenos Aires government is working with exchanges in Argentina to achieve such an implementation.
Likewise, the head of Government indicated that they are taking steps towards innovation, not only with this initiative, but also with projects on blockchains.
Diego Fernández, the secretary of innovation and digital transformation of the Government of the City of Buenos Aires, later delved into the latter. He precisely detailed that they are working on creating a "self-sovereign digital identity system" anchored in several blockchains. And he commented that they want to make the launch in January 2023.