Banco Galicia includes bitcoin and Ethereum among its investment products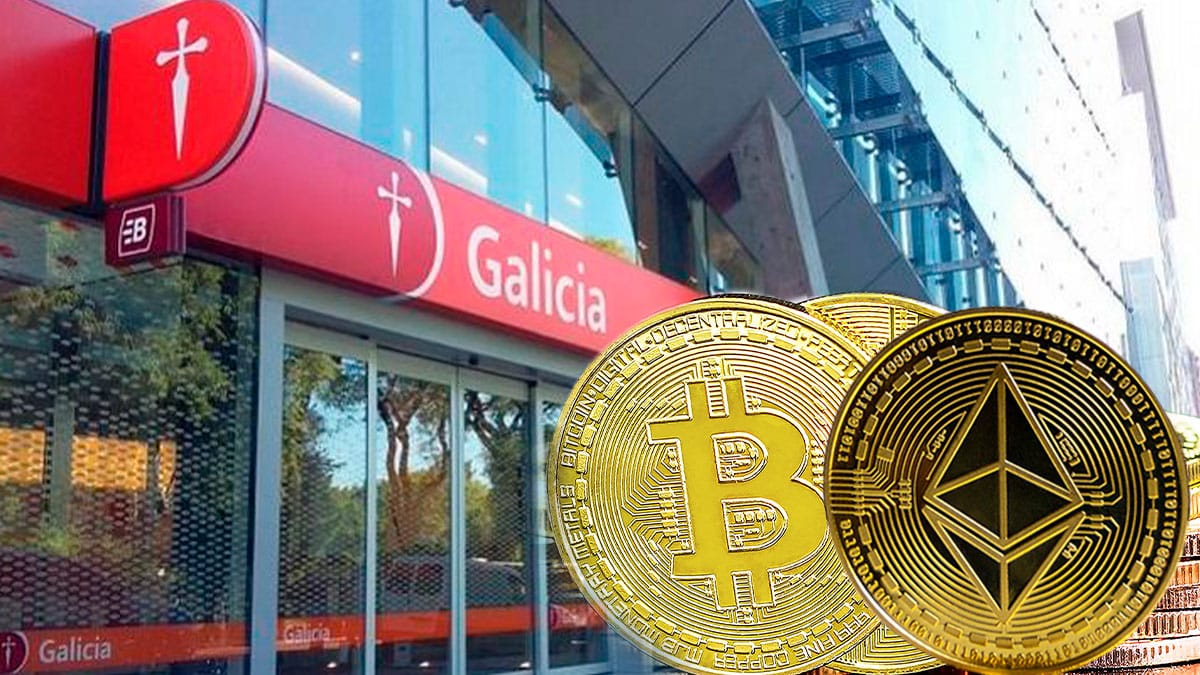 Banco Galicia, one of the largest banking entities in Argentina, includes a bitcoin (BTC) futures ETF, an Ethereum (ETH) fund and mining company shares within one of its investment funds.
Fima Mix II, launched at the end of May this year, is described as "a peso fund composed mainly of local assets that seek to accompany the exchange rate." Its investor prospectus explains that "complements the portfolio with equity income assets and/ or derivatives related to cryptocurrencies (equity linked cryptos)".
In its composition he has a 10% stake in Proshares' Bitcoin Strategy ETF. As reported by Criptonews in October 2021, that is the first bitcoin-related ETF that was approved in the United States.
Advertising

It also includes, to a lesser extent, shares of the Coinbase exchange; the Grayscale Ethereum Trust fund; the Bitcoin mining company, Riot Blockchain; and the BTC payments company, Block (formerly called Square).
The fixed income part (75% of the portfolio) is composed of various bonds and bills quoted in Argentine pesos.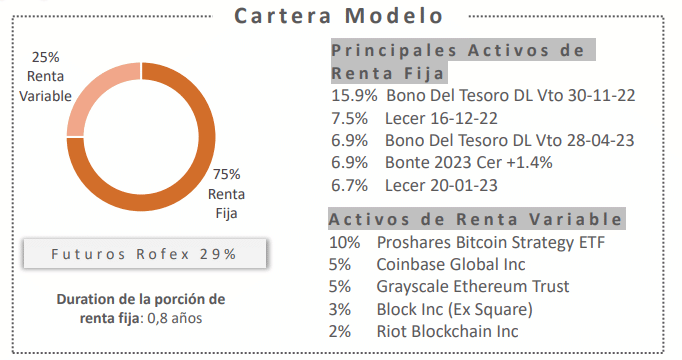 Who can access this investment fund?
This fund can be accessed by any Banco Galicia client who has the client account enabled (which enables them to invest in the stock market) within the entity's digital platform. The managers of Fima Mix II consider that this fund "is suitable for investments with a risky profile and with a horizon greater than 3 years".
Fima Mix II was launched a few days after the Central Bank of Argentina banned Galicia and Brubank (and any other banking entity) from continuing with the sale of cryptocurrencies on their platform, a task they had started in May of this year.