bitcoin loses stability and treads its minimum price in almost a month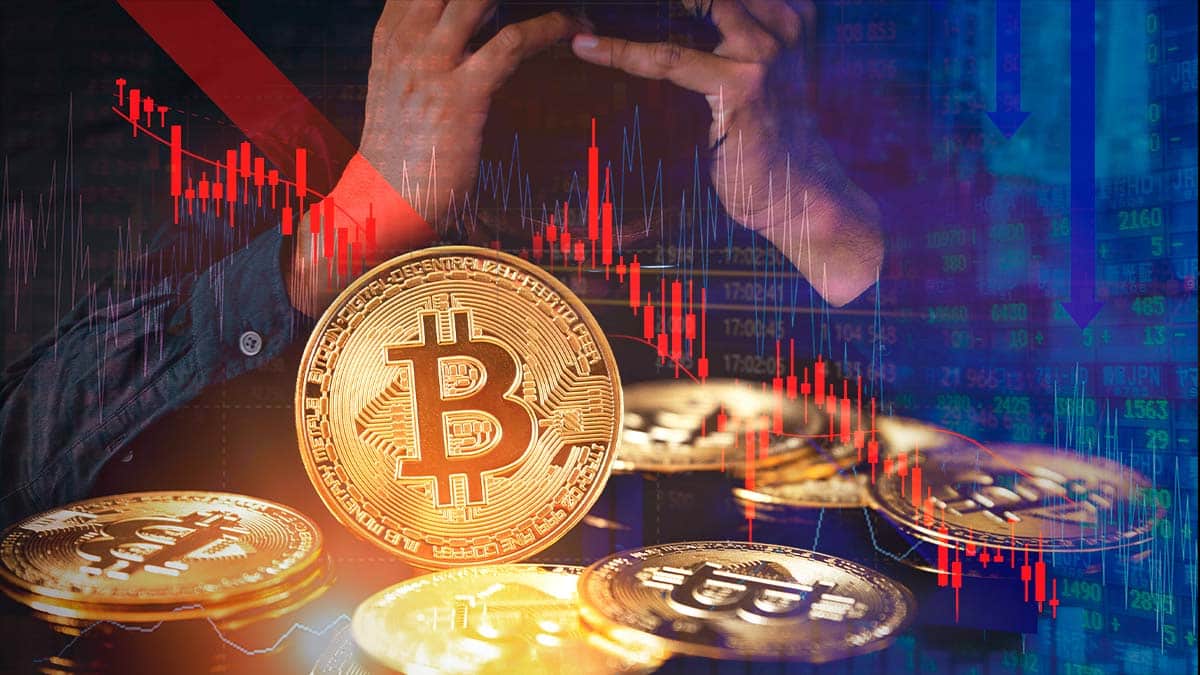 Key facts:
During the same week, bitcoin reached its maximum price in 2 months and minimum in almost a month.

Analysts are attentive to the possible increase in inflation and interest rates in the United States.
Markets a day is an exclusive summary of the news that moves the bitcoin economy. It is sent in advance by email to a list of subscribers and then published every Monday in Criptonews. If you want to have the information in advance, subscribe to the list here. 
---
Over the past seven days, the price of bitcoin (BTC) reached its maximum in two months, at the level of USD 25,000, and its minimum in almost a month when trading at the level of USD 21,000. The two milestones in the same week. In this way, he broke the stability and growth that he had had during that period.
The fall of bitcoin it happened after some Fed officials said that they project an increase in inflation and interest rates. According to specialists reported in CryptoNews, such a panorama demotivated the demand of investors in risky assets, such as bitcoin and stocks.
Advertising

For this reason, we saw a generalized depreciation in the markets, which eliminated the encouraging light that had led to the reduction of inflation in the United States last month. Given this, the possibility of more volatility is expected and the eyes are now on the economic expectations that the Fed will give this week.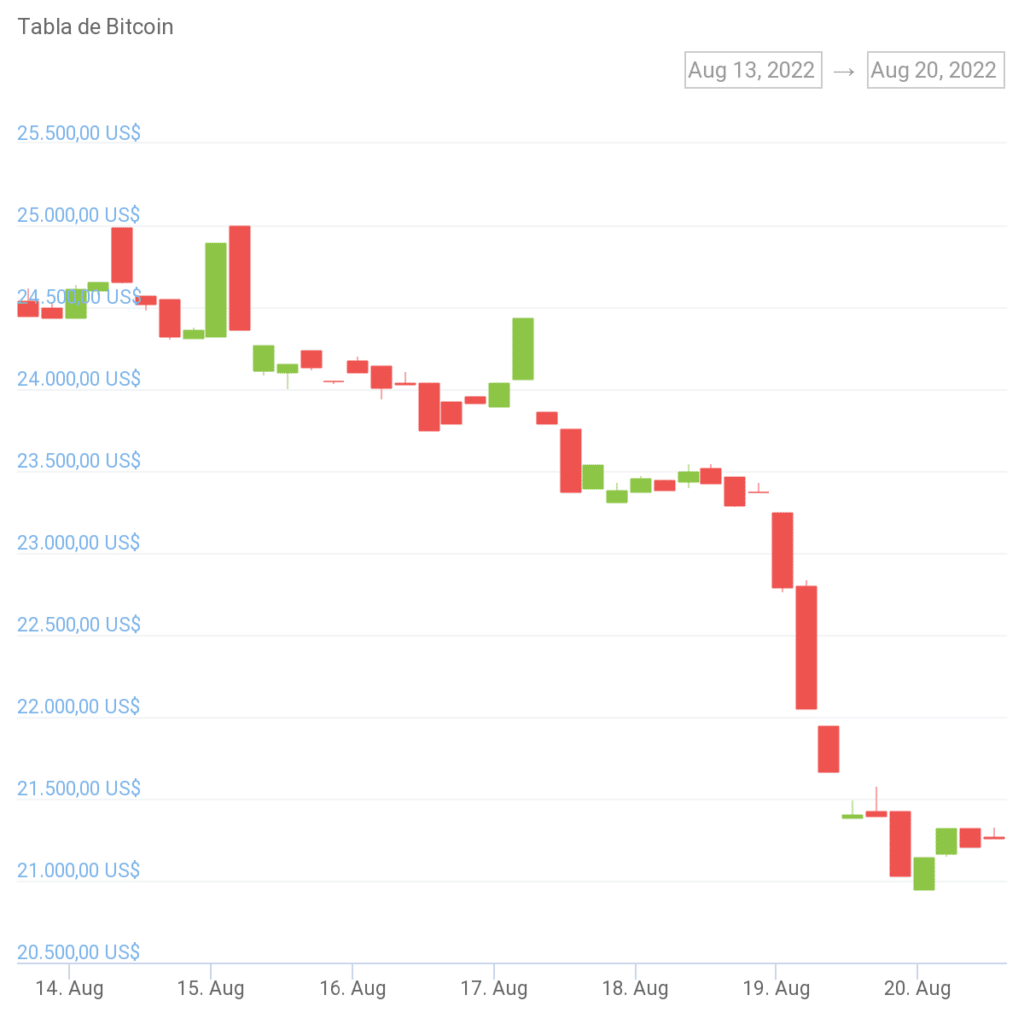 Bitcoin's plunge to its monthly low this week caused it to miss the 200-week moving average, which hovers around $23,000. As reported by Criptonews, until before that, the cryptocurrency had managed to stay mostly above this metric last month thanks to its improvement and price stability.
The 200-week moving average is considered a key support for the cryptocurrency. However, specialists have warned that their falling below that line is not necessarily a bad thing. As long as its price does not drop to USD 18,900, close to its annual minimum, estimated the Argentine trader Tenkan Trading.
As for the 100-day moving average, it stands at USD 25,000. Bitcoin reached this price for a brief time just at the beginning of the last week, its maximum price in 2 months. Analyst @Greatest_Trader estimated that this mark represents an important resistance for the cryptocurrency.
Bulls expect bitcoin to reach close to $27,000 after overcoming its fall
Various analysts correctly predicted a drop in bitcoin near the lows it touched in the week. However, that hasn't stopped his bullish predictions for cryptocurrency, as @rektcapital has expressed.
A week ago, the specialist said that bitcoin could test support at the $21,000 level. But consider that once it consolidates successfully, the next thing will be to go for the USD 26.250. So too, the analyst @Greatest_Trader he has considered bitcoin to look for $27,000 soon, after it manages to overcome the resistance at $25,000.
The featured chart of the week
The price movement of bitcoin and ether (ETH) was docked during the last week. Both maintained both their rise and fall in a correlated way. This situation differs from weeks ago, in which ETH had seen an increase up to 3 times higher motivated by expectations about its update in September 2022.
From its annual lows trodden 2 months ago in June to its highs last week, ETH was revalued more than 100%, while BTC by 40%. Likewise, the greatest demand in the Ethereum market could be seen in the record it reached in the open interest of options.
The open interest of ETH options exceeded USD 8 billion on large exchanges, its all-time high, according to explorer Coinglass. Meanwhile, in stark contrast, Bitcoin's is below its highest peak achieved almost a year ago, in October 2021.
Back then, Bitcoin recorded its highest open options interest totaling $15.6 billion. This one did not last long, as seen in the graph, given that it went down quickly at the end of 2021. And it fell a little more in June 2022, line of which has been slightly lifted.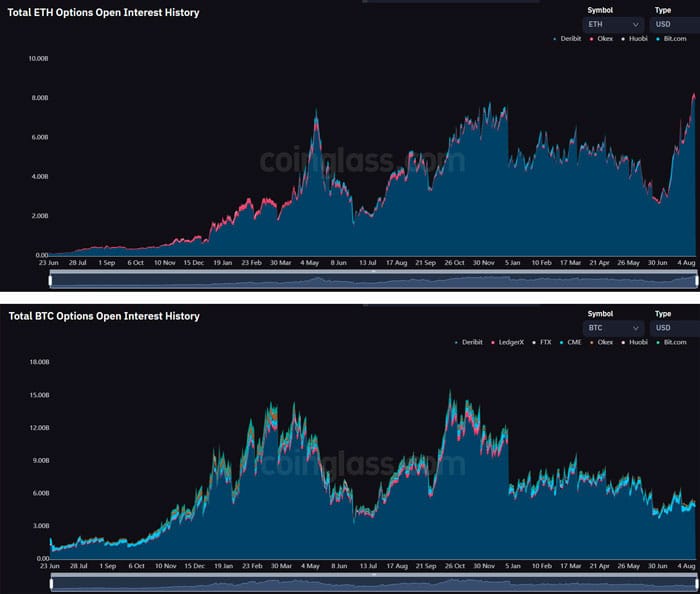 Inflation and devaluation of national currencies continues to run rampant
While risky assets, such as bitcoin, continue to be in the bear market, inflation remains rampant in some countries. Of Latin America, Venezuela tops the podium with 167%, according to TradingEconomics. Although its impact has not been so hard, because the figure is lower than previous years.
In the list, it is followed by Argentina (71%), Suriname (55.6%), Haiti (27.8%), Cuba (26.16%) and Chile (13.1%). Of them, Argentina, Chile and Haiti are also the Latin American countries that perceived the greatest devaluation of their national currencies in a year. Something that accentuates the loss of purchasing power of its inhabitants.
From the other side of the pond, the euro area is also affected. It registers an inflation of 8.9% and a fall in its currency of 16% the last year after the parity it reached with the US dollar after 20 years. Meanwhile, the United States saw a decrease in its inflation last month, thus achieving a total of 8.5%.