bitcoin falls to USD 21,000 and there is expectation for the Ethereum Merge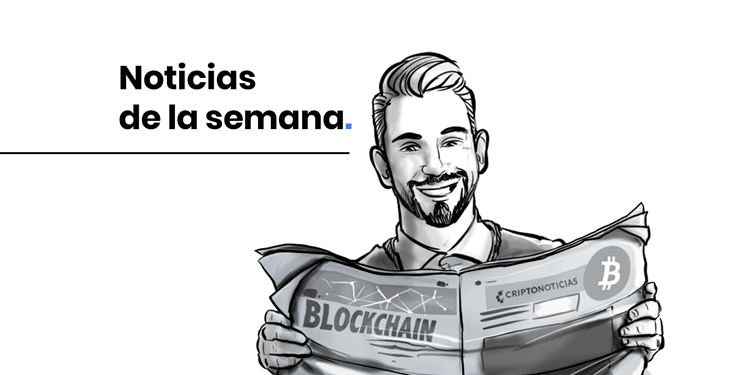 Key facts:
If bitcoin were to rise in price, it would encounter strong resistance at $23,000.

Major e-commerce company launched its own cryptocurrency.
The price of bitcoin (BTC) took center stage in the news of the last week. It started around USD 25,000, was progressively descending and on Friday an abrupt fall took it to the USD 21,000 area.
While this was happening, several news stories were raised around various areas related to Bitcoin technology.
Bitcoin price worries investors
The price of BTC at the time of this publication is USD 21,180, as can be seen in the Crypto News Calculator. Once again, the crypto asset is in the zone near $20,000, which was the all-time high of the previous bullish cycle.
In this situation, market analysts are wondering where the digital currency price will be heading in the short and medium term. According to Daniel Ferraro, who was consulted by Criptonews, if BTC went to the upside, it would find a strong resistance at $23,000. On the other hand, if its price were to decline further, it could find a support near $ 19,000.
Why did this considerable drop in the price of bitcoin occur? There are several answers that complement each other and this information portal collected some of them. For analyst Craig Erlam, the recovery trend has been weak for weeks. According to Susannah Streeter, the price drop is due to concern about the rise in interest rates in the US and the global economy. UU. And the specialist James Bullard assures that inflation is related to this: "The idea that inflation has reached its peak is a hope, but it is not statistically real at this point."
Expanding bitcoiners communities
While traders and analysts speculate on the price of the crypto asset, its adoption is increasing. In Peru, for example, there are 16 citadels with circular economies based on bitcoin. CriptoNoticias detailed how these human conglomerates have an opportunity to free themselves from dependence on traditional banking.
But getting rid of state power is not so easy, even for bitcoin users. In Colombia, the date is approaching when the inhabitants must file their tax return and earnings earned with cryptocurrencies should be taken into account. This informative portal detailed 5 factors that Colombians should take into account when declaring profits with BTC.
In Brazil, users of MercadoLivre (Brazilian version of MercadoLibre) can now purchase the platform's cryptocurrency. MercadoCoin is part of a company loyalty program and can be bought and sold through the MercadoPago application. It can also be received in exchange for reaching certain achievements on the e-commerce page.
The Merge of Ethereum and the "stablecoin" that is not stable
In connection with this, the CEO of the Coinbase exchange, Brian Armstrong, maintained that they would stop staking Ethereum 2.0, rather than bow to the designs of regulators if they decide to censor transactions. Coinbase acts as a staking pool, that is, it offers the possibility to anyone to invest ether (ETH) on the platform, which is responsible for managing validator nodes.
Also causing a stir this week, the "stablecoin" Acala Dollar (aUSD). This is a decentralized stablecoin on the Polkadot network that, due to a code error, allowed millions of units to be issued without backup. That made its price drop from USD 1 (value it should keep) to less than a penny last weekend. A few days later, its price was increased by more than 10,000% but it still does not achieve parity with the dollar. At the time of this publication it is worth USD 0.81.
If you want to know the meaning of several words in the terminology of the crypto world, you can consult them in the extensive Crypto News Glossary. Next, a small advance with the expression "Fiat Money".
Advertising

Fiat Money (fiat): money issued by an authorized entity mandated by law, usually the country's Central Bank. In English, the word 'fiat' has become popular as a synonym for fiat money.