bitcoin savers are going through a time of "great stress"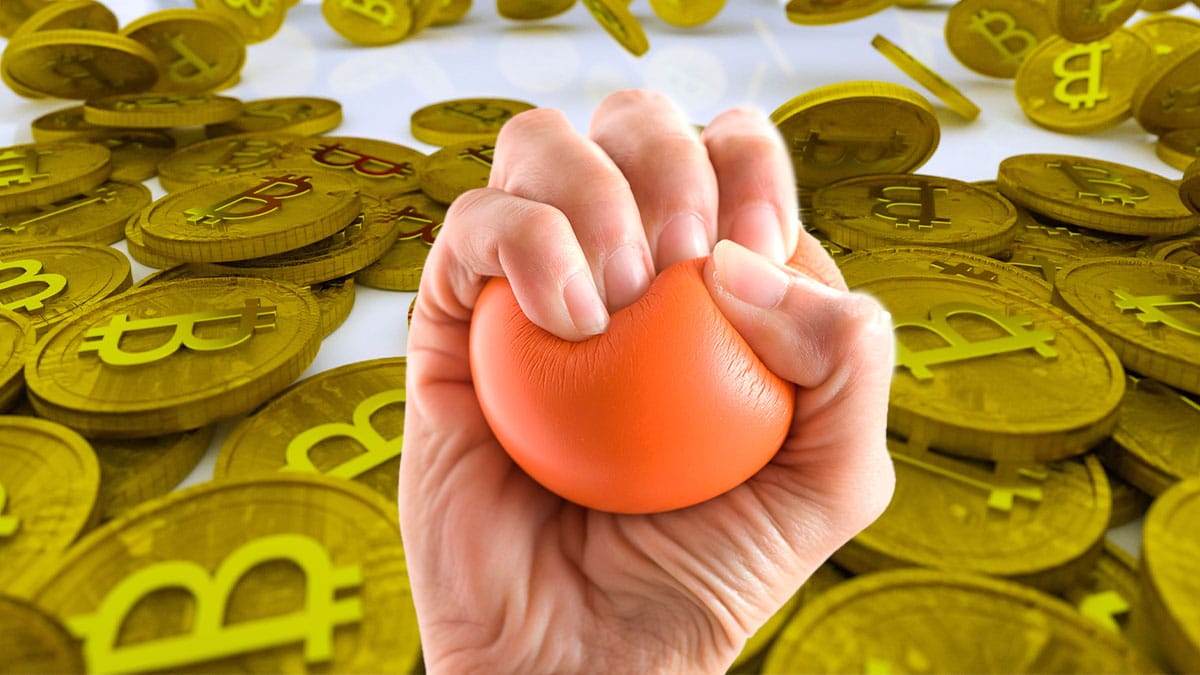 Key facts:
According to Glassnode, long-term profitability is going through an extreme period.

The market sentiment is again one of fear after the new fall in the BTC price.
The current moment of the cryptocurrency market is resulting in "great stress" for long-term bitcoin (BTC) savers. This, according to Glassnode, firm analyzing the movements in the Bitcoin network.
Glassnode says in a tweet posted this week that "savers' long-term profitability is under extreme stress from the bear market." This, as a result of the levels of losses in which the BTC saved in the long term are approaching the all-time high.
In the entire history of bitcoin trading, only in 193 out of 4,421 days, representing 4.4%, it has closed with greater losses than at the current moment. Such levels of losses could generate great anxiety for bitcoin investors and savers, which is implied by Glassnode with the use of the term "extreme stress".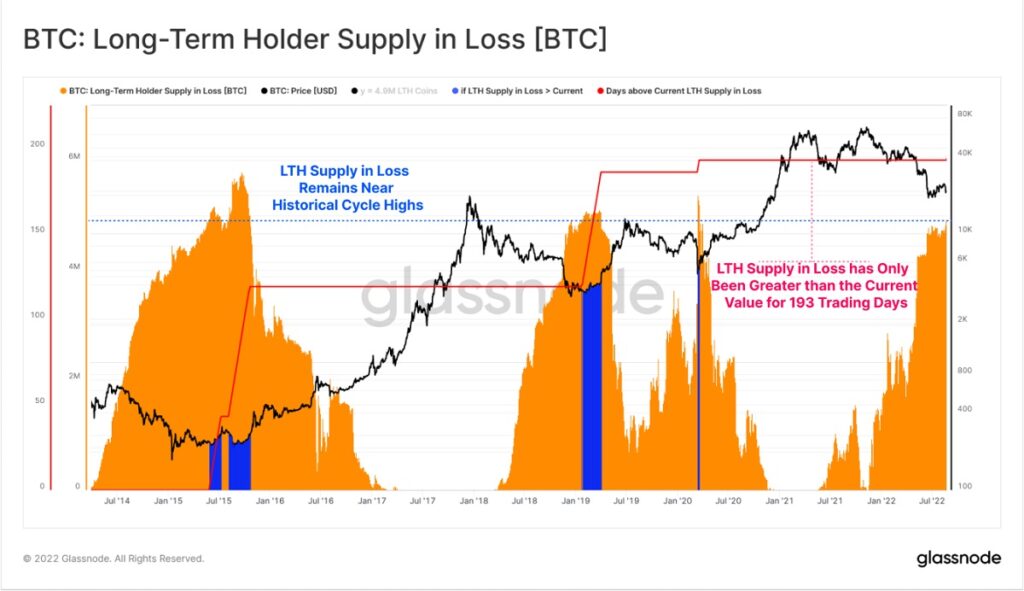 This year has been a bear market, with BTC falling more than 50% in its price between January 1 and this Friday, August 26. Therefore, the widespread feeling is one of fear and uncertainty.
The fear and greed index, which measures market expectation from various points of view, has returned to levels of "extreme fear"in recent days, after the slight recovery towards $24,000 per BTC lifted spirits. But now, with the most recent drop to $21,000, the positive mood has subsided again, as can be seen in alternative.me .
Bearish structure and expected trend
The same Glassnode has already pointed out recently that there is still time for a bear market. As we reported in Criptonews, right now there is little demand for BTC and the market is going through a bearish structure similar to that of previous years. According to his estimates, with various metrics pointing to some fundamental weakness that would be keeping BTC down, the cryptocurrency might not recover for a few more months.
In addition, there are analysts who ratify this assessment. For example, this Thursday we reviewed in the newspaper the estimates of the CEO of the exchange Coinbase, Brian Armstrong, the bear market could last until 2023.
In contrast, there are positive indicators as well. The most recent one suggests that bitcoin is already hovering around its floor in this bear market and it is the ideal time to buy, having the best chances of obtaining good returns. This is suggested by the alleged end of the capitulation of the miners of the Bitcoin network, as the metric of hash ribbons which we also reviewed this Thursday.