BNB hits all-time high against bitcoin despite bear market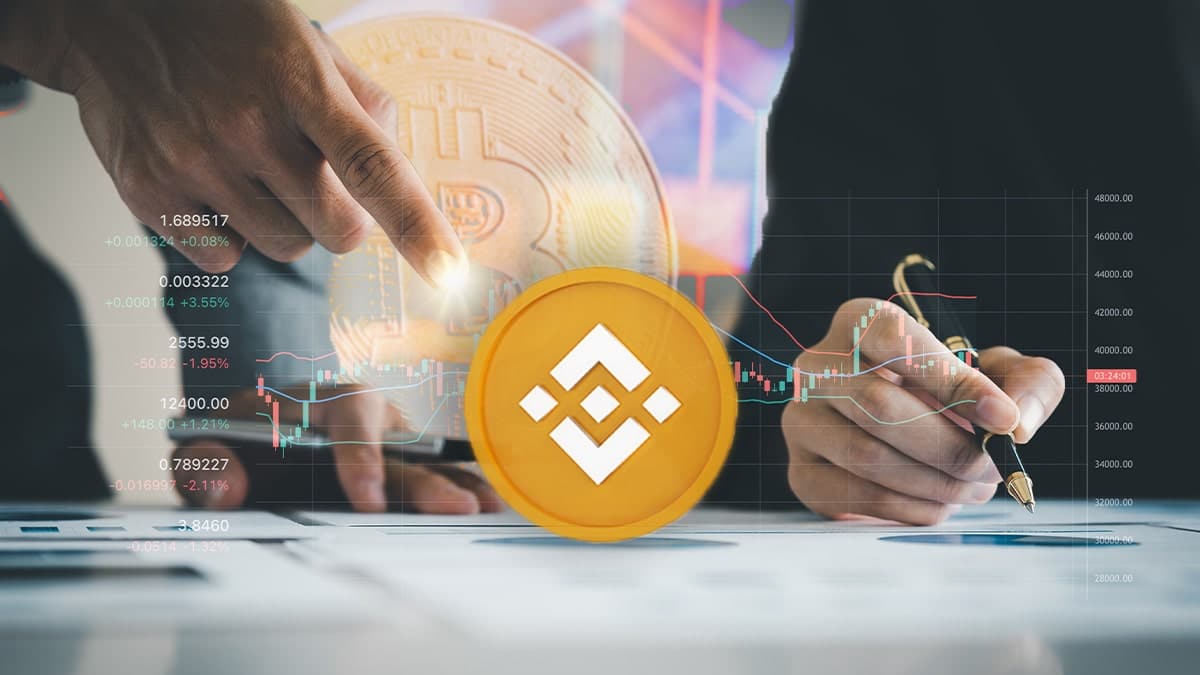 Among the curious incidents of the current bear market season, the cryptocurrency created by Binance, BNB, reached an all-time high compared to bitcoin (BTC). BNB is the third cryptocurrency by market capitalization if stablecoins are excluded.
In the context of the current bear market, BNB has gone from USD 517 at the beginning of the year, to USD 282, at the time of writing this article. This represents a 46% drop so far this year for the native token of the BNB Chain.
In the same period, however, bitcoin (candlesticks) has fallen 56%, while the price of BNB expressed in bitcoin (mustard), has gone from 0.011 to 0.0139, which it implies a boom of 26%, as can be seen in the following graph.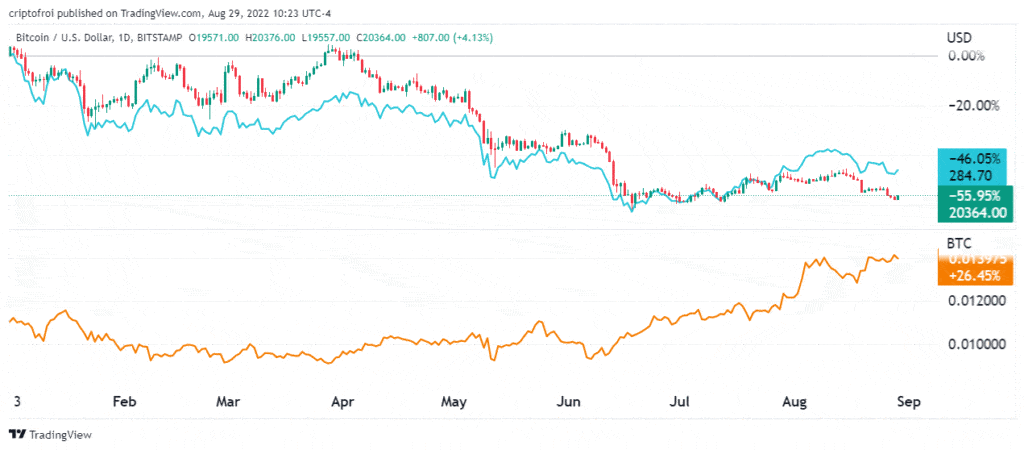 The upper panel shows that bitcoin has fallen by 10% more than BNB (blue) so far this year, while the lower panel shows that the appreciation of BNB against BTC is progressing from minimum values last June to its current maximum value.
BNB Chain performance improvements
On August 25, BNB Chain made the V.1.1.12 update that significantly improves the performance of this blockchain, as announced by Binance. In addition to the increase in transactional speed, hardware requirements are reduced, the exchange said in a press release.
"The update reduces the required storage growth by 60% to 90% and improves synchronization efficiency by 38%," the statement says. The improvement was made in anticipation of the Ethereum 2.0 merger.
Changpeng Zhao, the CEO of Binance, also known as CZ in the bitcoin community, has followed an active agenda of meetings with heads of state this year, which included an interview with Nayib Bukele, on a visit to El Salvador last March. There he also met with Luis Lacalle, president of Uruguay. In addition, he met in April with the President of Uganda, Yoweri Museveni, and in early August with the president of the Central African Republic, F.A. Touadera.
This strategy raises the profile of CZ and it allows to present to these dignitaries a favorable vision for the adoption of bitcoin by the states. Last June, by forming an investment fund to promote use cases of cryptocurrencies and Web 3 applications, Binance continues its initiatives to stimulate new projects. Since 2018, the firm has incubated more than 100 projects in 25 countries, which could be positively influencing the perception of investors.