Keys to the bitcoin investment plan for El Salvador proposed by Bank to the Future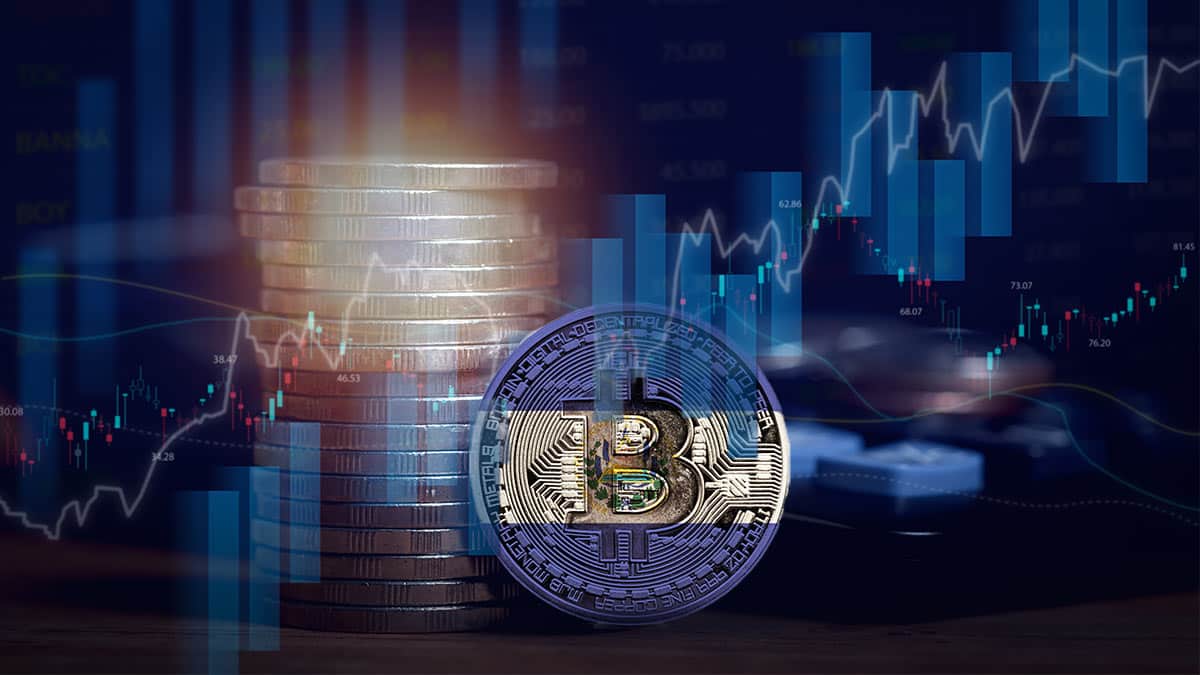 Key facts:
Simon Dixon says Salvadorans should learn from bitcoin-focused investments.

They plan to build a new banking investment industry, based on BTC.
Simon Dixon, CEO of the company Bank to the Future participated today in a Twitter Space as a guest to give details of the investment plan with bitcoin (BTC) that he plans to launch in El Salvador.
Dixon held a meeting last week with Salvadoran President Nayib Bukele to whom he presented the plans that the company manages. His idea is that, using bitcoin, it promotes the recovery of companies who are facing financial problems.
In itself, what is wanted is start the construction of a new bitcoin-based investment banking industry in El Salvador. To do this, the company will be installed in the Central American country with several products.
In that sense, Bank to the Future plans to launch loans in bitcoin, which would be added to its investment offer and retirement plans with interest on BTC.
From an individual, corporate or institutional point of view, what Dixon sees with bitcoin in El Salvador is that a new financial education is needed. And in connection with this, he mentioned the keys to the investment plan that Bank to the Future will launch in the Central American country.
Currently, Bank To The Future has USD 1.7 billion invested in its system, but the goal is that by setting up their operations in El Salvador they can attract many more investors representing another USD 6,000 million.
"Our industry has suffered a lot, many companies have left because of bad policies. That has cost investors billions of dollars, but by having legal frameworks in El Salvador, we are going to be able to bring all those investors who have lost money to our company and get them to recover their funds," he added.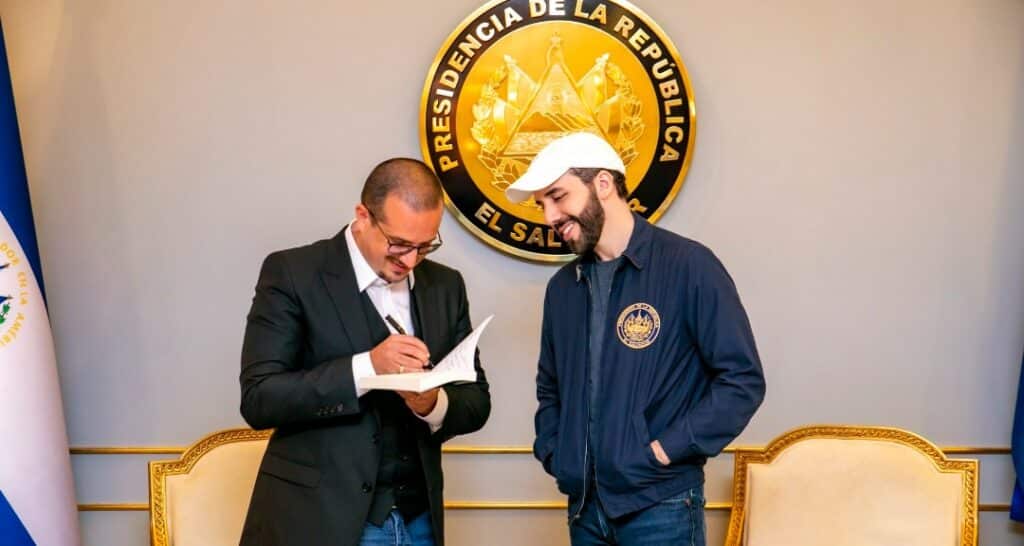 Financial education and long-term investment plan
During the Twitter Space, Dixon spoke about the first phase of the Bank to the Future plan, which seeks that the owners of premises that accept bitcoin payments in El Salvador adopt risk management strategies.
He also hopes that local business owners who learn how to manage with bitcoin as individuals or as part of their businesses.
What we will do is help these business owners who accept bitcoin in El Salvador, to understand what money is, because as they have understood it so far, they only use it to spend it. Therefore, we would like you to learn how to put together 10-year investment plans. It is essential that they learn more from BTC, because there is only one way out of poverty and that is only by spending less than what is earned.

Simon Dixon, CEO of Bank to the Future.
The executive explained that whoever has a business that accepts bitcoin payments in El Salvador, must save a portion of the percentage profit margin of your business. He believes that these businesses must now change their vision and no longer see savings with the fear that it will disappear as a result of inflation.
Now they have hard money with bitcoin and with a 10-year plan, then their savings can be in BTC. Remember that future success only happens when what you think is going to happen happens in the future. When you have savings you have wealth and when you have wealth you can invest in what gives you greater profitability. Then if your investment goes well, then it goes to the next phase which is that of the contribution, which is nothing more than helping others.

Simon Dixon, CEO of Bank to the Future.
Believing in a country that will rise up with bitcoin
The CEO of Bank to the Future also outlined the reasons why he believes in a country like El Salvador whose part of its reserves are held in bitcoin. The nation already has about 2200 BTC in its National Treasury.
For Simon Dixon, the key to the investment plan that his company will launch in El Salvador is "not to get caught up in the negativity and propaganda that feeds the narrative that favors the International Monetary Fund."
From his perspective, in the Central American country does it is necessary for people to understand that the hard money that is bitcoin, is different from the fear of money that they have learned from the traditional financial system.
"Today we can understand the fear because the cost of living is killing them right now, but if they expect to see the results in four, five or the next six years, we will be able to see that the impact that will occur will be very interesting," the executive added.
Raise not focusing on the voices that criticize today or on those who assure that with bitcoin will not change their lives.
"Try to understand that with bitcoin El Salvador has all the resources in the world, contrary to the country that was before, which had very few resources, very little banking, little attractiveness for investment and was also led by gangs for a long time," Dixon explained.
The manager spoke about his long career in the bitcoin ecosystem. He wrote the first book related to the pioneering cryptocurrency, "Bank to the future", has been in the industry for years and participated as a speaker at the first Bitcoin conference in Prague.
Dixon wrote the first book related to bitcoin Bank to the Future, and then founded the investment platform of the same name, recognized as one of the most successful in the industry.