New initiative of Quieroganar Audits Academy available to everyone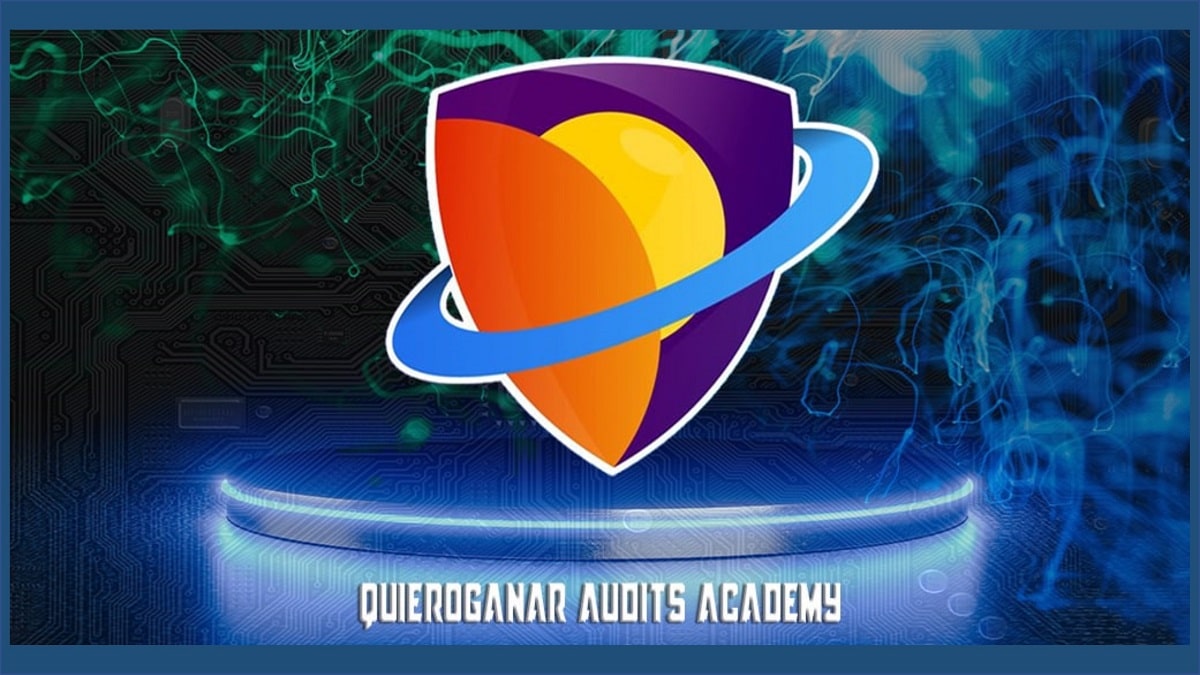 Key facts:
His YouTube channel "Quieroganar" teaches users in a clear, simple and didactic way.

Quieroganar Academy is developing its own Wallet for Android and iOS.
I want to Win Audits Academy (QG), founded by Jose Stiven, CEO and developer of the project, strives to give citizens the technical, theoretical and practical training of the crypto world in order to avoid scams, educate the masses and take the crypto world to another level.
Quieroganar is confident that a fluid base of practical information can drastically help avoid scams in the world of cryptocurrencies. This, in turn, allows for a greater adoption of them.
Among the most interesting services we offer I want to win they highlight the creation of smart contracts, creation of NFT games, wallets or even scenarios within a metaverse. But without a doubt, the most outstanding are their technical consultancies and private classes that allow users and/or companies, to delve more securely into the cryptographic world.
More than 8,000 users already trust Quieroganar
It is common to find an information gap in the most used search engines when looking for solutions or knowledge about cryptocurrencies. That is why Quieroganar stands out for its contents on the famous YouTube network.
His channel, with the same name "Quieroganar", teaches all users in a clear, simple and didactic way the ins and outs of cryptocurrencies. From the creation of a liquidity pool with its advantages and benefits, basic security tips, practical knowledge, requirements to set up a crypto project, among others.
Quieroganar launches its own QG coin
On April 1, 2022 Quieroganar Audits launched its QG coin to the market at a price per token of 0.0011 through PancakeSwap. It sustained an exponential growth until it reached the ceiling of $0.0067 in just 20 days. It is currently trading at $0.0012 per token. It should be noted that we are talking about a volatile product that could be used for financial speculation. Anyone wishing to use digital currency for this purpose should be aware of the risks involved in this type of investment.
Quieroganar prepares a list of utilities for its token. Among the most noteworthy we find the creation of its own wallet that will be called QG WALLET and that will be available on Android and IOS. QG users, as the project progresses, will be able to use their asset to acquire different benefits through the Quieroganar main page or even its associates.
Currently they present great associations and collaborations with the Quieroganar project by entities companies like MIT Software – Specialist in technology – national entities of Spain such as Myoo – sports project – among others that can be viewed on their website.
Quieroganar is confident of reaching the citizens of all continents as numerous objectives are met. Among these, the creating your own wallet and an online academy.
Finding:
Quieroganar is a project with a long history that seeks to improve the cryptographic environment efficiently. Users can count on the advice and teachings of Quieroganar in order to expand their technical knowledge or launch their own projects. Its goal of indoctrinating and teaching about cryptocurrencies to all users is a focus of fresh and necessary air in today's crypto world.
---
Disclaimer of liability: The content and links provided in this article serve informational purposes only. CriptoNoticias does not offer legal, financial or investment recommendations or advice, nor does it replace the due diligence of each interested party. CriptoNoticias does not endorse any investment or similar offers promoted here. For more information click here.