these other 2 surpassed her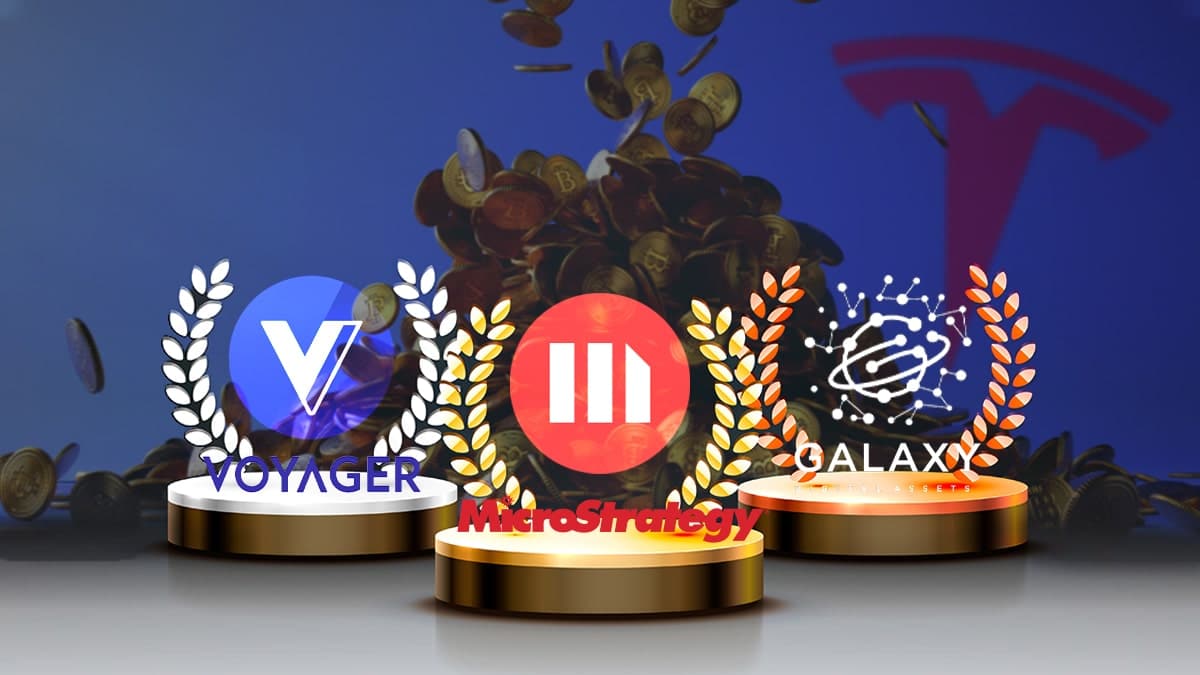 Key facts:
MicroStrategy has 129,699 BTC, Galaxy Digital Holdings 40,000 BTC and Voyager Digital 12,260 BTC.

Those are the 3 public companies with the most bitcoins and Tesla follows with 10,725 BTC, according to records.
Tesla dropped from the second to the fourth place in the list of the public (publicly traded) companies with the most bitcoins (BTC) in the world. This can be seen in the logs of the Buybitcoinworldwide explorer.
According to your registered data, Tesla was overtaken by Galaxy Digital Holdings and Voyager Digital LTD on the list of the companies with the most bitcoins in the world. It precisely reports that each of these two have 40,000 BTC and 12,260 BTC, although the companies have not commented on this.
Galaxy Digital Holdings is an investment management, financial services company with digital assets and bitcoin mining. On the other hand, Voyager Digital LTD is a cryptocurrency platform. Both founded in 2018.
Meanwhile, Tesla, which held a total greater than 40,000 BTC for more than a year, now has 10,725 BTC. Its decline is due to the recent sale of 75% of its reserves in the cryptocurrency. Since then, it continued to remain the second public company with the most bitcoins, but the apparent acquisition of BTC by these other two companies, according to the explorer, made it fall to fourth place on the list.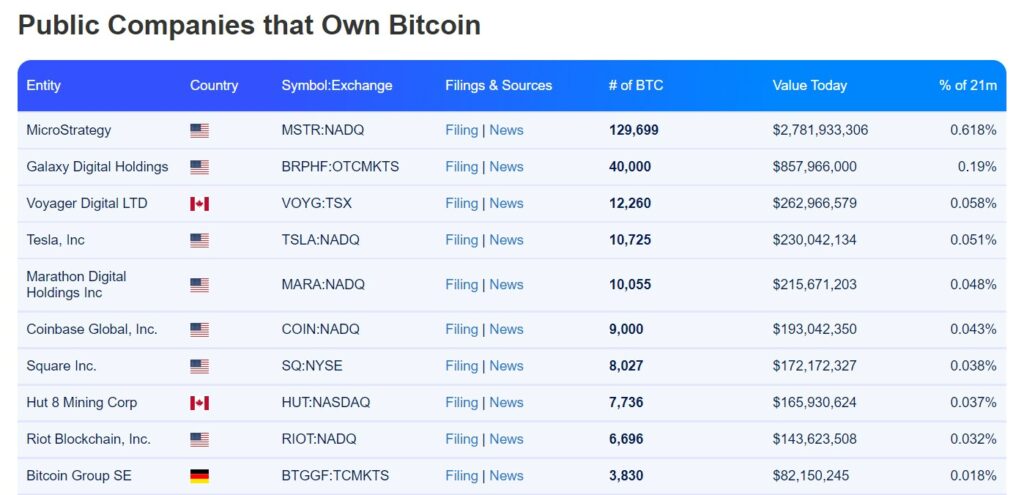 The one that maintains its position on the list is the software services company, MicroStategy, which is the one that leads the podium accumulating 129,699 BTC. Since its first investment in the cryptocurrency at the end of 2021, this company, founded in 1989, has made several more purchases, including one last June. Its co-founder and executive chairman, Michael Saylor, is one of the biggest bitcoin enthusiasts.
Both MicroStrategy and Tesla are companies that are not engaged in the cryptocurrency industry, despite investing in bitcoin. Tesla has been manufacturing and marketing electric cars, among other products and services, since 2003. However, they indicated that they were interested in investing more in BTC to generate profitability and have another liquid alternative to cash. Its co-founder and CEO, Elon Musk, is another cryptocurrency enthusiast.