Sotheby's sells first phygital Metaverse NFT Ring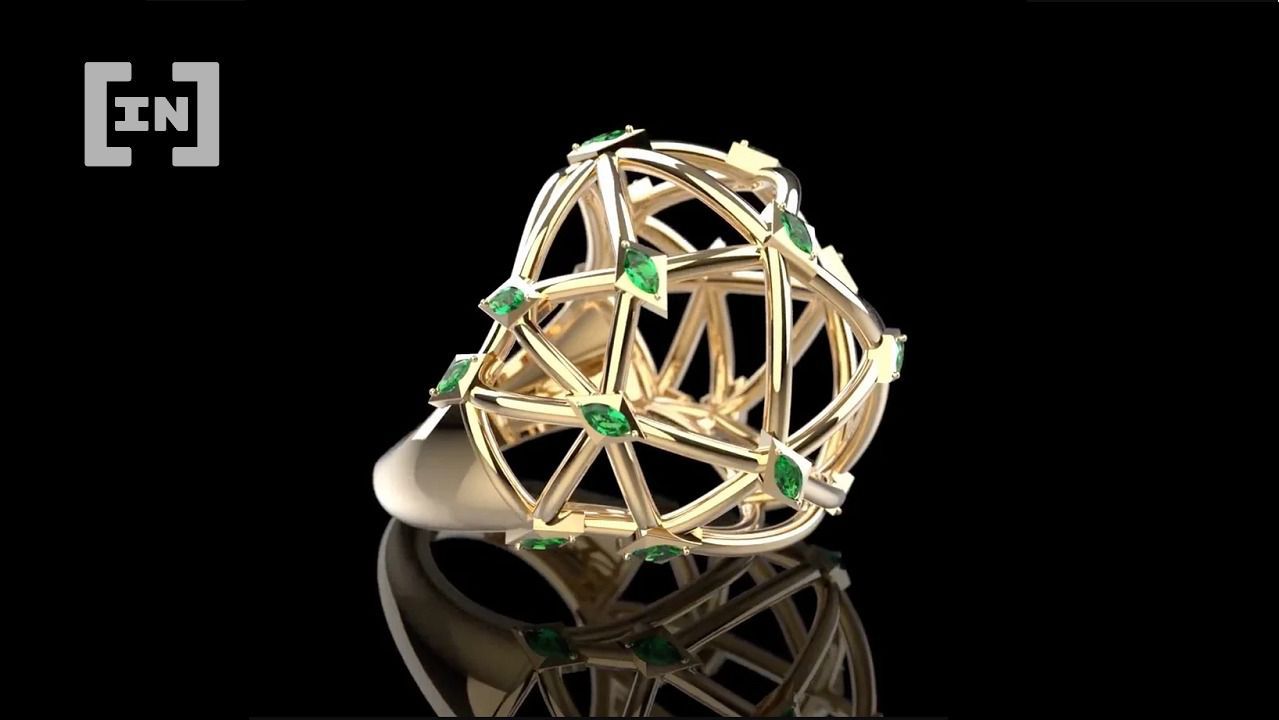 Phygital jewelry items seem to be the next big topic for NFT lovers. A jewellery collection will be auctioned at an upcoming Sotheby's auction. This includes a ring that can be worn both in the metaverse and in real life. The ring is offered together with works by big names such as Picasso and Salvador Dalí.
The "Art as Jewelry as Art" sale will take place in September this year. The phygital ring (which connects physical reality with the digital metaverse) is a creation by Francine Ballard of Metagolden. Both an NFT ring and the real ring will be offered at the auction.
There are many new investment opportunities. And for NFT enthusiasts, it may be more appealing to own a physical and digital item at the same time than to have just one NFT. Ballard explained that:
"For consumers under the age of 30, digital assets have become just as important as physical ones. The luxury sector is now becoming aware of this fact. And this is exactly where our brand is located."
No guide price has yet been published for the ring called "Ethereum Expedition". The artwork is made of emeralds and 18-karat gold. The buyer will own the piece of jewelry both in the Metaverse and in the physical world. However, later the buyer can sell the NFT or physical ring as separate pieces.
The Ethereum ring looks so much like a miniature geodesic dome. According to the designer, the piece is "(…)inspired by the intercontinental missile launches, which usually last more than sixteen hours". However, the time required for this "(…) was reduced to about thirty minutes by space programs such as Elon Musk's SpaceX."
Metagolden is a platform that sells jewelry that is linked to NFTs. The company's goal is to, "(…)to connect people with a new shopping experience, where the classification is defined by scarcity and uniqueness". In addition" "(…) the value should be determined by the return on investment."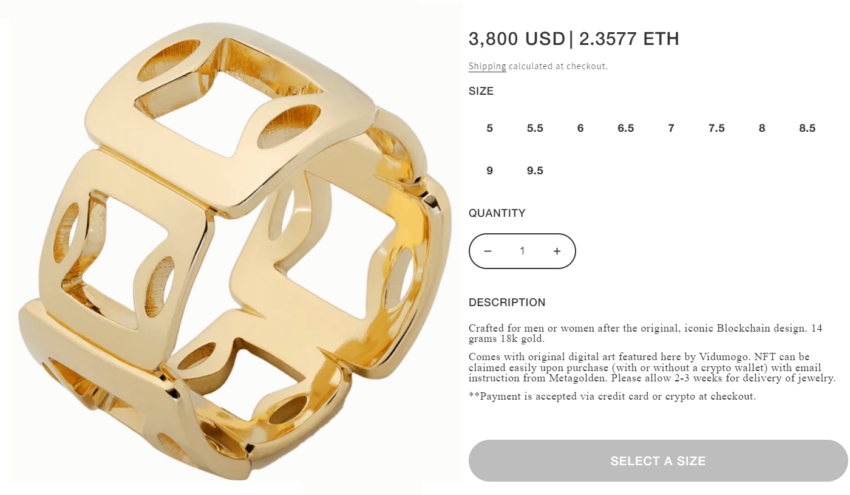 The mission of Metagolden is to, "(…)to demystify the Web 3 and make the intangible tangible, while at the same time consumers become investors."
Metagolden already sells NFTs-linked jewelry for the Metaverse. For example, the company has its own shop in Decentraland. In addition, you can buy the company's items in the ARTCADE @Fred Segal Store and in the CashLabs Gallery Crypto Valley. In addition, there are also some pieces of jewelry to be auctioned on OpenSea.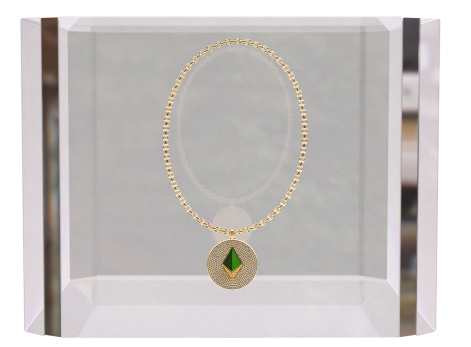 Since collecting attractive items may be a way to financial freedom, an investment in phygital jewelry could be worthwhile. The auction at Sotheby's runs from September 24, 2022 to October 4, 2022.
Disclaimer
All information contained on our website is researched to the best of our knowledge and belief. The journalistic articles are for general information purposes only. Any action taken by the reader on the basis of the information found on our website is done exclusively at his own risk.