what does this mean for the market?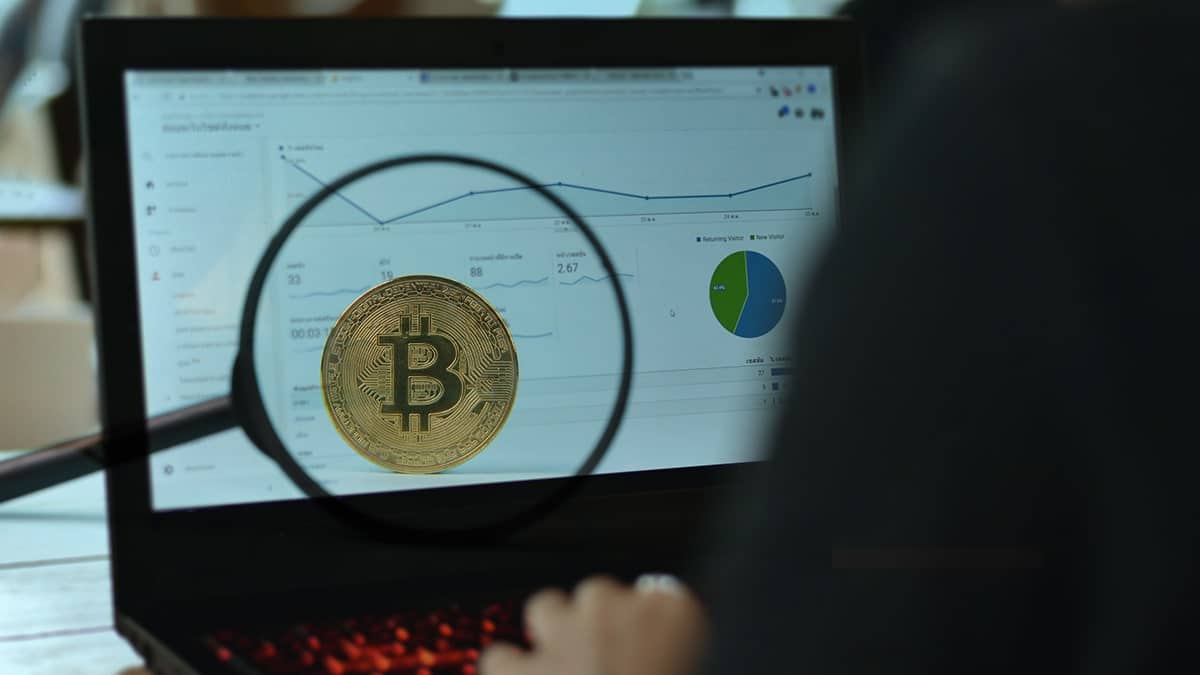 Key facts:
According to Google Trends, since May interest in the term "bitcoin" has fallen from 52 to 18.

The price has fallen below the 200-week moving average again.
The bitcoin market has been very quiet over the past few days. Too quiet, according to trader and analyst Scott Melker, who highlights as one of the reasons for the fall in the interest that the population has in Bitcoin. This has been verified thanks to searches for the term "bitcoin" on Google, which are at their lowest value since mid-December 2020, according to data from Google Trends.
According to Melker's daily newsletter on the cryptocurrency market, searches for the terms "ethereum" and "crypto" also show minimal which had not been reached since May and July 2021, respectively.
As can be seen in the graph below, the index measuring interest in the term "bitcoin" reached its annual high of 52, in mid-June of this year. In the last week, this index has fallen to 18, the minimum value reached in 2022.

The historical maximum of interest in bitcoin reached the top of 100 in December 2017, although it declined rapidly in 2018 to remain below 25 until the end of 2020. Its second highest value, 77, occurred in mid-May 2021.
Bitcoin price below a key metric
This lack of interest in bitcoin, which is also reflected in the cryptocurrency market, occurs at times in that the asset price has fallen back below the 200-week moving average. This important moving average has now become a resistance level, after the notorious price drop last Friday, July 19, as can be seen in the following chart.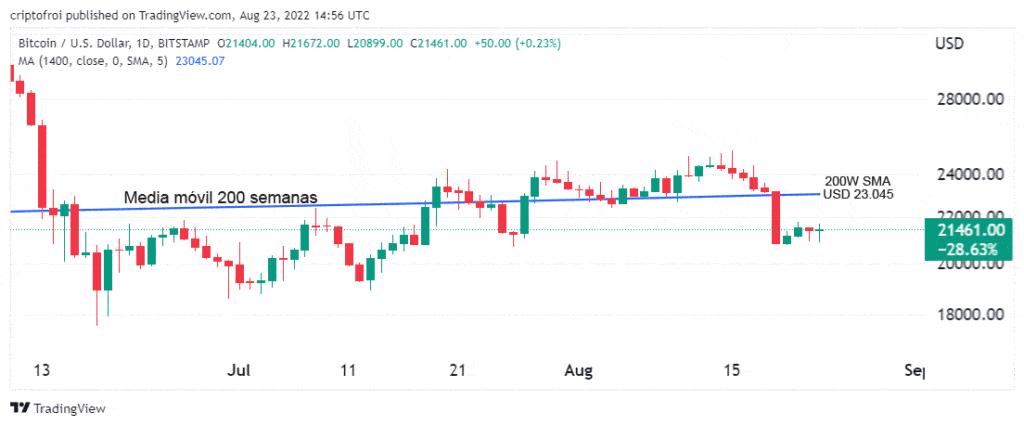 The downtrend of BTC price action coincides with what some experts have qualified as a waste of time for bitcoin, as reported by Criptonews this Monday, August 22. After the fall of last Friday the 19th, the price of bitcoin has started to lateralize again around USD 21,000, which goes against the characterization of the first cryptocurrency as a shelter against inflation or as digital gold.
Relationship between searches about bitcoin and its price
At the end of last March, specialist Jerry Goddard stated in an article published on the NASDAQ stock exchange blog, commented by CriptoNeticias, that there was a high correlation between searches about bitcoin on Google and the price of this cryptocurrency.
Although it is logical to infer that an increase in the price of bitcoin will lead to a growth of searches for that cryptocurrency, Goddard states that an increase in Google searches about bitcoin could probably precede the rebound in its price.
In the circumstances of the current market, it can be inferred that the accentuation of the bitcoin downtrend in recent days, would be causing a decrease in searches for the pioneering cryptocurrency, as can be seen in the Google Trends chart at the beginning of this note.