The largest Monero mining group shuts down its operations
Key facts:
The largest monero mining pool, MineXMR, announced that it will shut down on August 12.

Miners should migrate to another pool in the coming weeks.
MineXMR, the largest mining organization of the cryptocurrency monero (XMR), announced that it will end its operations. "We regret to inform our valued miners that the group will close on August 12," he communicated.
Faced with the closure decision, MineXMR asked its miners to transfer their operations to other organizations before August 12. He communicated that any outstanding rewards that remain after the closing date will be sent automatically. The group also thanked its miners for having been part of the pool and their continued support.
Currently MineXMR makes up the bulk of the Monero network's hashrate. Precisely 40%, according to data recorded in the miningpoolstats explorer. That is why the closure is expected to cause a significant migration of miners who want to continue mining this cryptocurrency.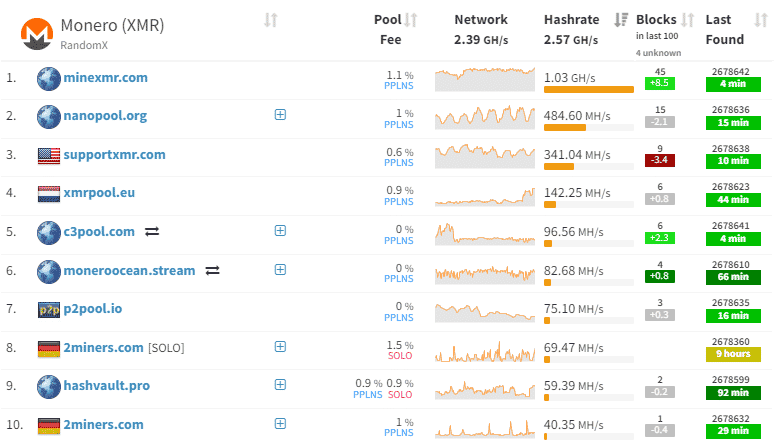 In the statement, the organization he recommended to his miners who want the transition, migrate to the decentralized pool p2pool, located on the 7th place according to the table presented above.
"There are no pool fees when using p2pool and the decentralized pool helps support the Monero network," they expressed. This is a voluntary, open-source, community-driven project with no central controlling entity and operating entirely peer-to-peer.
On Reddit forums, members of the XMR community commented that MineXMR's decision may have been made with the intention of protecting the network and contributing to decentralization. In fact, last February the pool had been questioned for affecting the decentralization of Monero by owning more than 40% of the hashrate. They also credit the closure to the fact that on August 13 the network will undergo a fork that will bring some changes to the protocol.