3 reasons why market sentiment is improving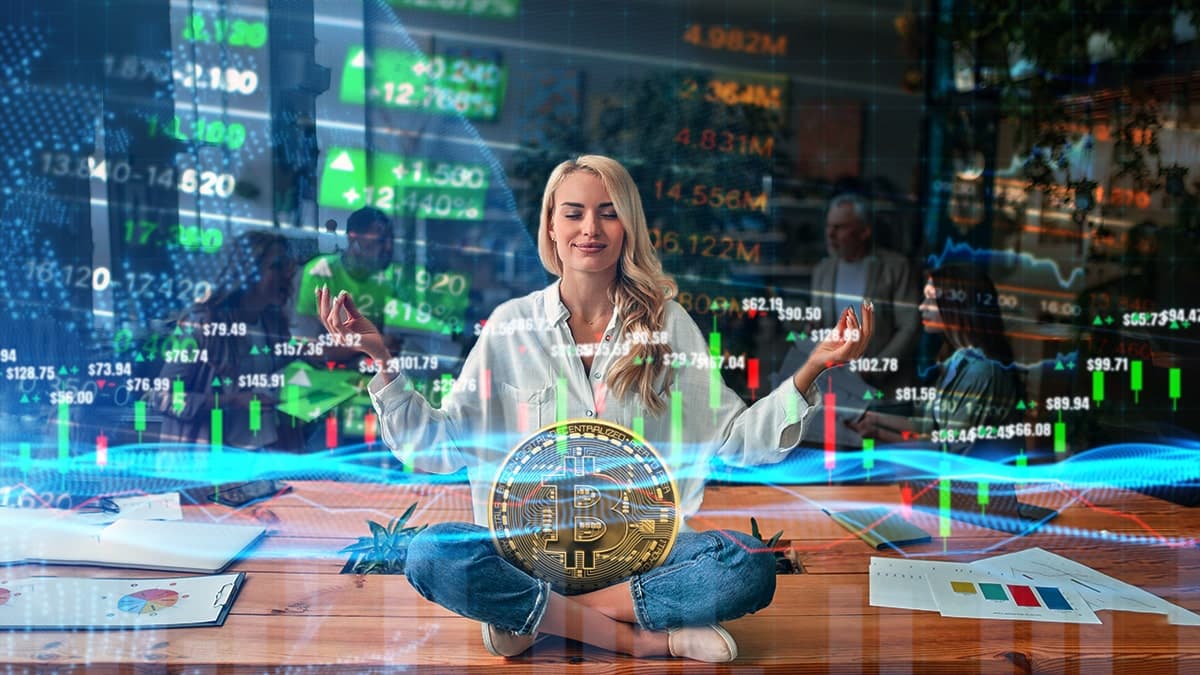 As the price of bitcoin (BTC) continues to trade around $23,000, market sentiment improves. It has been in a neutral state for 7 days, according to the index Fear & Greed. In this way, the fear that prevailed during 2022 among cryptocurrency traders is left behind.
There are 3 factors that may have driven the improvement of Bitcoin market sentiment. These are the reduction of inflation in the United States, the improvement and stability of Wall Street stock market shares and the increase in demand for Ethereum.
The stability of bitcoin sentiment comes just after the United States announced a decrease in inflation. This data has brought some relief to investors, after the increase in inflation to 40-year highs in the economic power led to fear, loss of appetite for risk and sales in the markets. This is how it is reflected in the price of cryptocurrency.
In addition, bitcoin price continues to behave similarly from its annual minimum to the Nasdaq S& P 500 and NDXT indices. The improvement and stability of the stock market, also motivated by lower inflation in the United States, is something that may have prompted traders to lose their fear, given that these assets have remained mostly in correlation during 2022.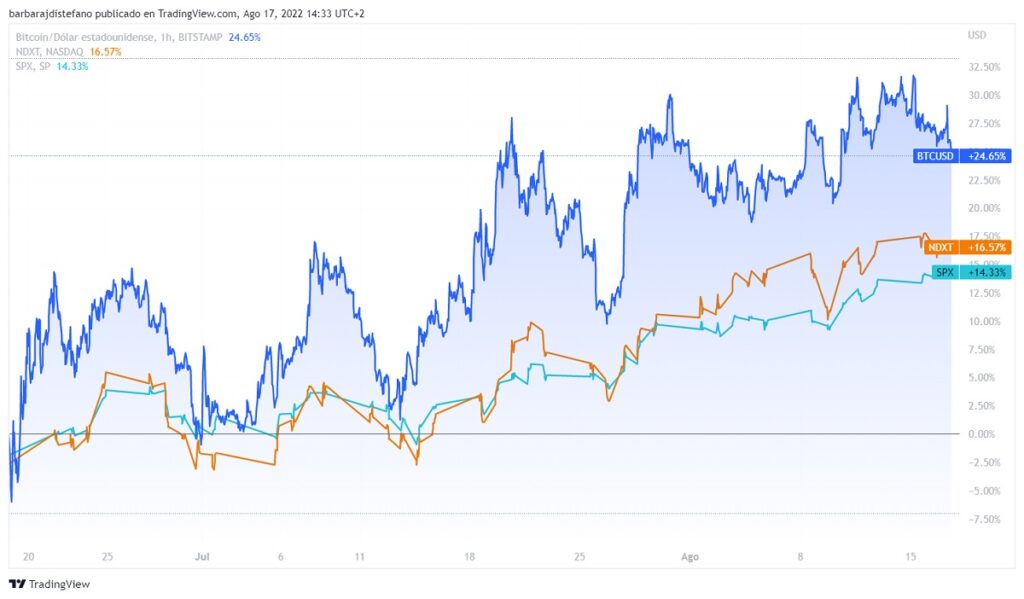 Likewise, traders' sentiment about bitcoin has stabilized as Ethereum achieved a significant increase in demand. Given the positive expectations that there are about its update in September 2022, the price of ether (ETH) has risen more than 100% since its annual low in June in the face of the greatest buying force reported in Crypto News.
Calm in Bitcoin continues while there are no stormy events in the market
It could be concluded that this combination of factors has led to the fact that the Bitcoin market sentiment has stabilized. This while the cryptocurrency ecosystem continues without any specific events that generate fear, such as the collapse of Terra/Luna.
The calm times like these are usually accompanied by a certain stability in the price, since there are no fear sales or bullish sentiment purchases. In this regard, the bitcoin price could continue without strong movements until the supply or demand strength is consolidated. However, it is seen that Ethereum and other facts have generated increases in some altcoins, such as dogecoin (DOGE), shiba inu (SHIB) and fan tokens.