Bitcoin has totally lost its narrative and is stagnant, say investment experts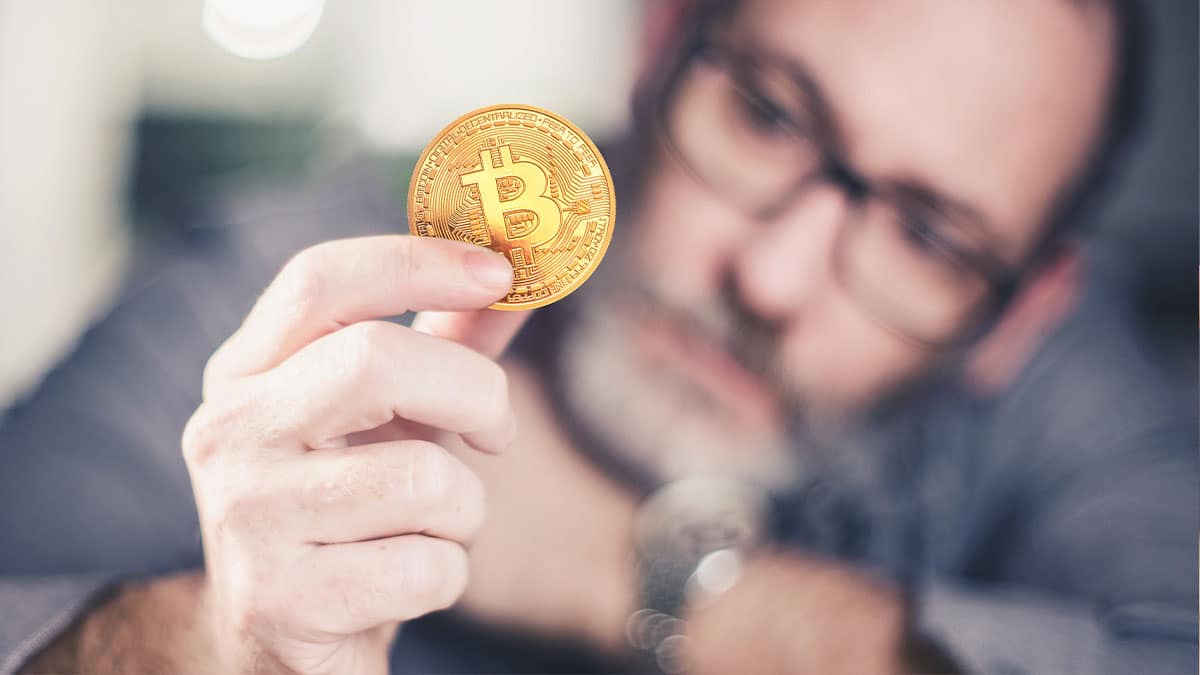 Key facts:
While Nasdaq has fallen 4% in 6 months, bitcoin has depreciated 46%.

Currently, few new investments are coming to bitcoin.
The price of bitcoin fell back below $21,000 last Friday, August 19, after it had been hovering between this value and $24,500 for the past five weeks. By reversing that moderate rally that began in mid-July, bitcoin faces the harsh reality of its fall over the past nine months, which weakens the main arguments of its defenders.
With this last fall, it becomes more difficult to present a bitcoin as a haven against inflation or as digital gold, two of the main aspects that have figured in its narrative bullish. Even its close correlation with stocks seems to have weakened, if you consider that over the past six months, Nasdaq has retreated 4%, while bitcoin has fallen 46% in the same period.
For analyst Mark Helfman, currently, there are not many new investments entering the cryptocurrency market. "The purchases come, for the most part, from those who have already been on the market." This context of low volume is occurring after enormous sales pressure from miners in deficit, bankrupt lending platforms, customers of those platforms and traders with a high level of leverage, Helfman points out.
Advertising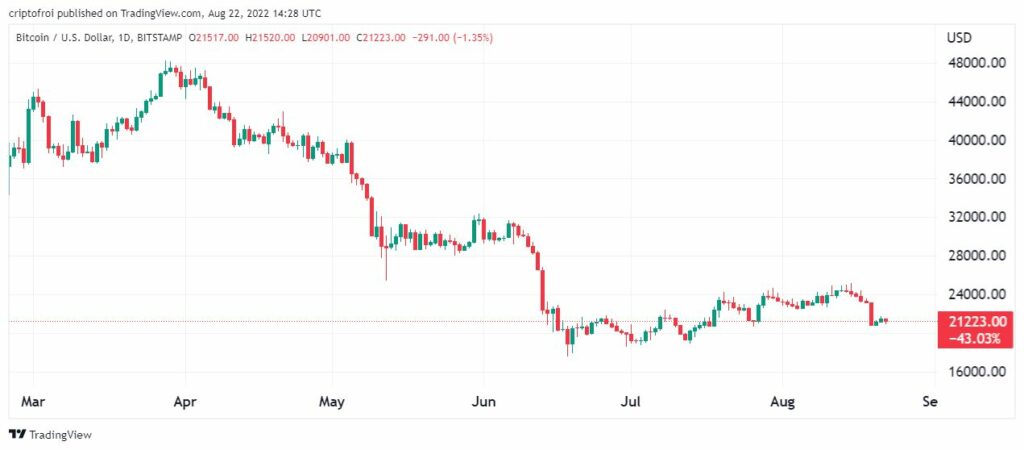 For Jeff Dorman, chief investment officer at asset management firm Arca, bitcoin is in a period of stagnation. "Bitcoin. . . it has completely lost its narrative: it is not a hedge against inflation, it is not uncorrelated and it does not act defensively," Dorman noted. For the executive, lacking a narrative of its own, "bitcoin has been traded as 'a Nasdaq beta' and will continue to do so until it recovers a new narrative."
At the time of writing this article, the bitcoin quote is USD 21,223, according to the crypto News price index.
Bitcoin remains a speculative asset
By recent market developments, bitcoin is still seen as a speculative asset. On August 11, the world's largest investment firm, Blackrock, announced a bitcoin cash trust, a week after announcing that it would offer access to bitcoin to its customers, through an alliance with Coinbase.
Blackrock cited, as one of the reasons for the investment, "substantial interest" from its clients, despite the fact that bitcoin and cryptocurrencies have fallen by more than 60% since November 2021.
Apparently, according to the opinion of trader and analyst Eduardo Gavotti, there has not been a change in the environment that returns risk appetite to investors and speculators, as reported by Criptonews. In times of economic uncertainty, investors tend to move away from risky assets, Gavotti argues.