Buy and sell more than 600 cryptocurrencies and tokens on CoinEx Exchange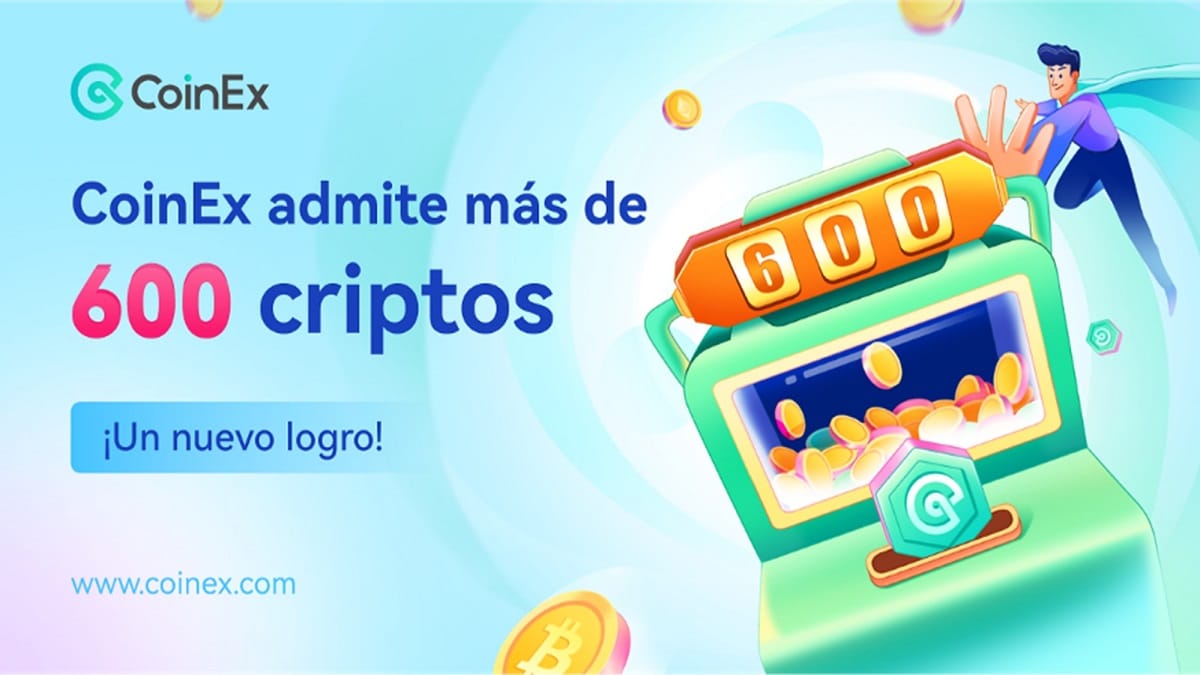 In the current bear market, the search for valuable assets has become quite a challenge for many. And CoinEx knows that choosing a reliable exchange that offers a select and versatile range of cryptocurrencies makes the process simple and secure.
According to Cryptowisser statistics, more than 20 exchanges have gone bankrupt in 2022. In addition, users of these trading platforms who went bankrupt or disappeared, have been at risk of losing their money This proves that, when selecting a cryptocurrency project, investors face two vital choices: the asset to be invested and the exchange on which it will be acquired.
CoinEx bets on promising cryptocurrencies
Over the past 5 years since its inception, CoinEx, a global cryptocurrency exchange, has gained wide recognition in the market by its users. All this thanks to its multiple advantages, which include easy-to-use products, zero security breaches and a wide range of investment options.
When it comes to cryptocurrency selection, CoinEx always aims to "bring together the most innovative digital assets." By including valuable and promising assets, the exchange provides users with top-quality investment options. Currently, CoinEx supports more than 600 top-tier crypto assets, covering star projects and trending areas such as DeFi, NFT, GameFi, Solana, and Layer 2.
Regarding the token listing, the exchange focuses on quality while seeking integrality. Haipo Yang, founder of CoinEx, once expressed that the listing of tokens should be considered part of product development. With multiple review mechanisms and teams, CoinEx has created a funnel-shaped selection process for the token listing.
First, the team collects information through various channels for preliminary review of promising projects. Then, he analyzes and ranks them according to various aspects. Those who have obtained high scores in the preliminary assessment, will proceed to the next phase of rigorous review. Only projects that are approved through all these reviews will be officially listed on the exchange.
During the reviews, a project can be eliminated if it is considered risky in one aspect. Because of this, CoinEx is perhaps slower than some of its counterparts in listing tokens. However, with such efforts, the exchange has minimized the risks and ensured that only relevant projects with great potential are listed.
Just one more milestone in the CoinEx Exchange journey
CoinEx adopted a new slogan for its brand this year: Making cryptocurrency trading easier. Committed to offering easy-to-use products, in addition to fast and convenient trading processes, the exchange aims to become the gateway to the blockchain world for users around the world. To this end, CoinEx helps users to select and trade the ideal asset quickly and easily.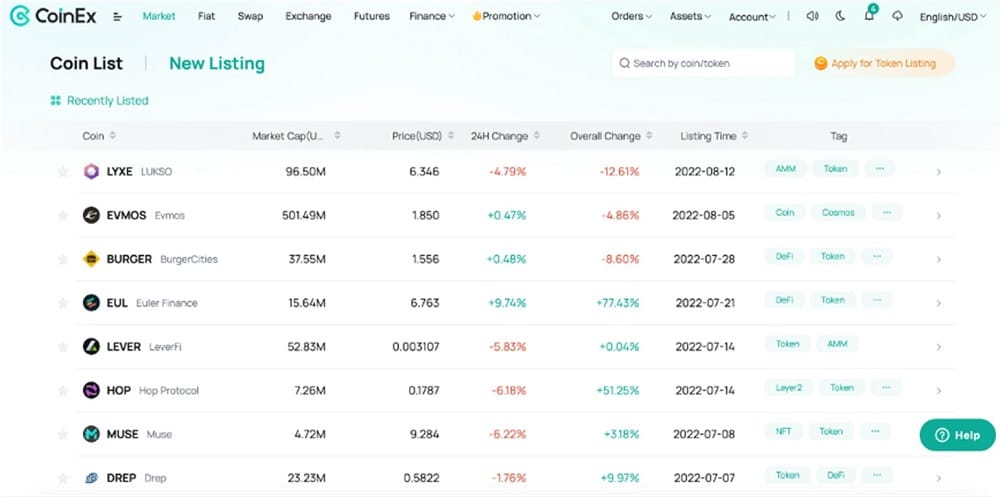 At the moment, CoinEx has more than 600 cryptocurrencies and more than 1,000 trading markets, as well as extensive information about these assets available to all users. In addition, the exchange offers a wide range of financial services, such as the AMM, CoinEx Dock and the Financial Account.
It should also be noted that the exchange introduced the section of New Listings in the segment category of Market. Likewise, CoinEx tagged each new listed asset by category, which allows users to select the category they prefer immediately.
The record of more than 600 coins listed is just a small milestone during the evolution of CoinEx. In the future, the exchange will continue to offer users more promising and valuable digital assets, making cryptocurrency trading easier and making the investment process simpler for everyone.
---
Disclaimer of liability: The content and links provided in this article serve informational purposes only. CriptoNoticias does not offer legal, financial or investment recommendations or advice, nor does it replace the due diligence of each interested party. CriptoNoticias does not endorse any investment or similar offers promoted here. For more information click here.