Cryptocurrency market crash leads to biggest losses since June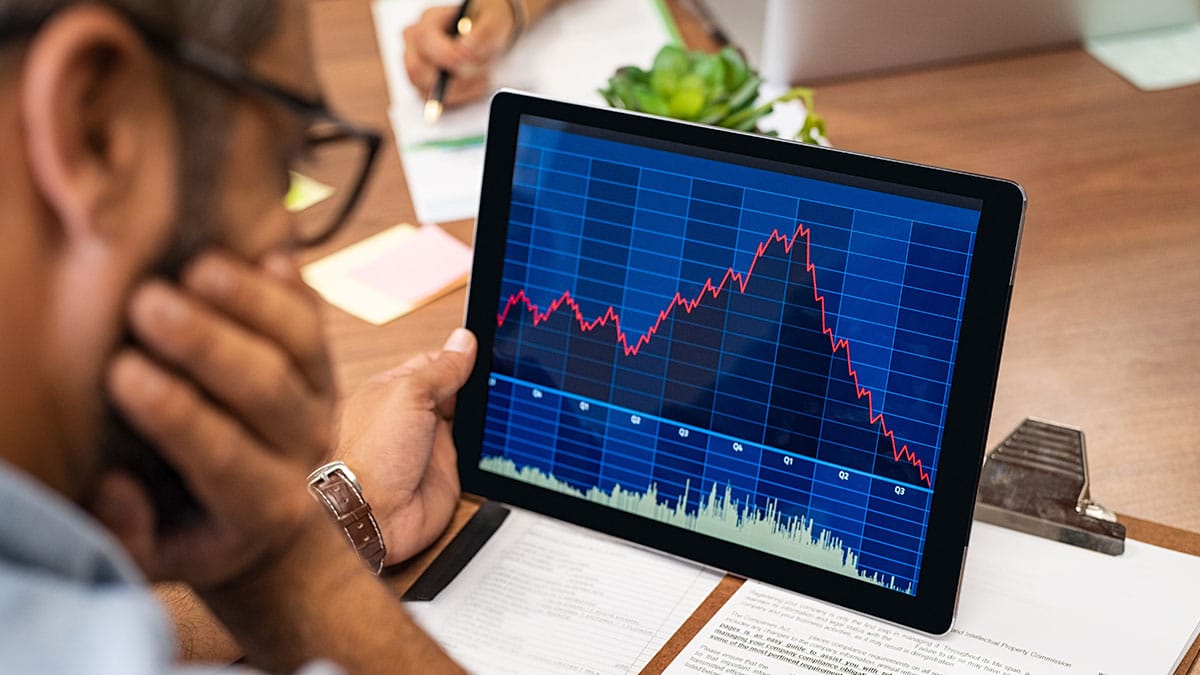 Bitcoin took traders by surprise this Friday, August 19: while most expected the cryptocurrency to rise a little more, after stabilizing above $23,000, traders' losses with their positions in the derivatives market have been the highest in the last two months.
Cryptocurrency traders they have come to lose a total of more than 450 million dollars for their bullish positions in various exchanges in the last 24 hours, with bitcoin falling to the level of $21,000 and the Ethereum cryptocurrency, ether (ETH), at 1,600.
This is the biggest loss for bullish traders since last June 12, when they suffered liquidations for more than 680 million dollars, in CoinGlass records.
Advertising

Losses correspond to long positions (long) in the futures markets of the exchanges. That is, the positions in which traders were betting on a price rise. Such losses are accumulated between various cryptocurrencies, while only in bitcoin, about 184 million dollars were liquidated to traders with positions in long.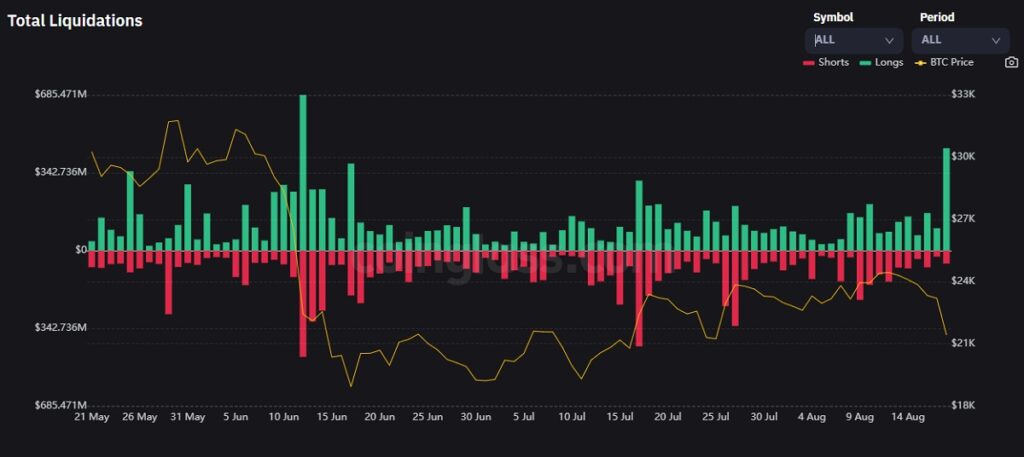 Those who bet on the rise of ETH, lost about 145 million dollars in the last 24 hours. But in this case, it is not the biggest loss in two months but in a shorter period. On July 15, these traders lost more than 200 million dollars during the day for their bullish bets and another 246 million for the bearish ones. It was a very volatile day for ETH.
Lack of demand despite bullish expectations
As we reported earlier this Friday in Crypto News, analysts agree that the market recovery in recent weeks did not look strong enough to sustain itself. In fact, they attribute the fall of BTC and other cryptocurrencies this Friday to a low demand in general.
Previously, the expectation of traders and analysts seemed to be mostly bullish, despite the fact that BTC had failed to stay above $24,000. Even the amount of money lost this Friday by those who bet on a rise seems to support that sentiment.
Precisely, the market sentiment had changed recently, after months of much fear. However, the "fear and greed" index, which evaluates social networks, volatility and trade volumes, he has again flagged that there is fear among investors.