Elon Musk's tweet boosts the price of this token by 500x, but it's not what it seems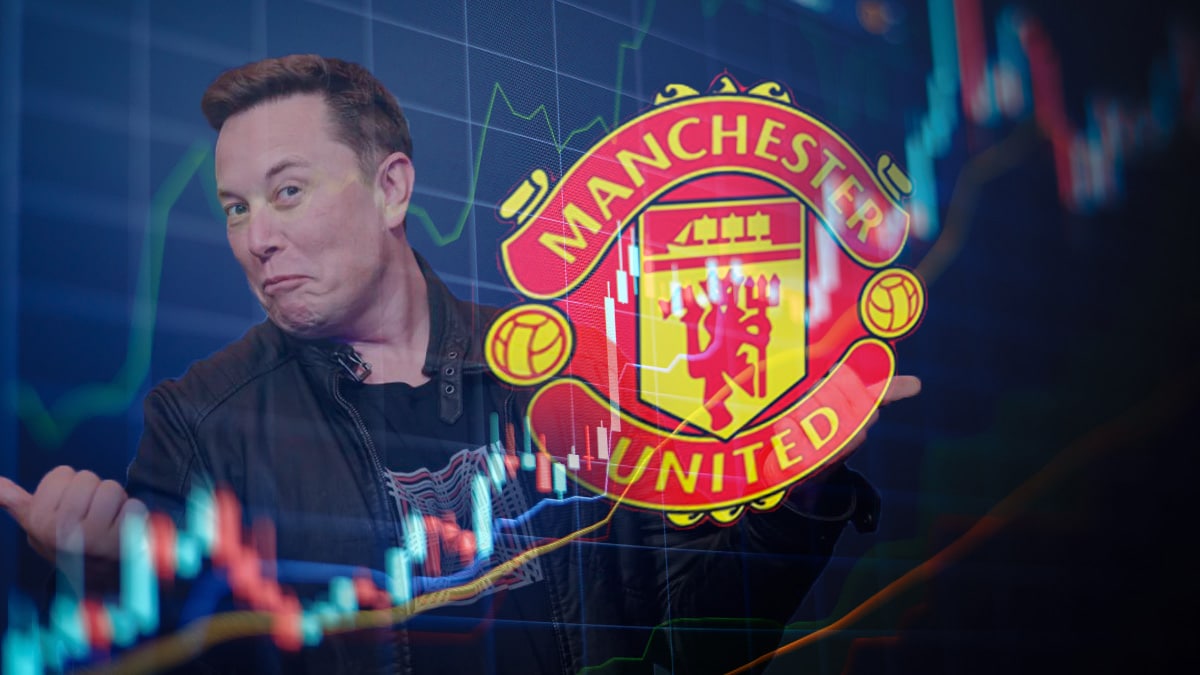 The influence of Elon Musk on the markets (particularly in the cryptocurrency) is once again evident this Wednesday, August 17. This time, it has happened after a tweet by the founder of Tesla related to the English football club Manchester United.
Musk wrote as a joke that i would buy the equipment where the Portuguese Cristiano Ronaldo plays and clarified in another message that it was a joke. However, a token with the name of the football club rose more than 55,000% in a 24-hour range. The thing is that said token has no relation to Manchester United, beyond its name.
In fact, the MUFC token is not only not endorsed by the club or some reputable platform for the release of tokens. It also does not appear among the more than 20,000 coins listed on sites such as CoinMarketCap or Coingecko.
Advertising

The MUFC token appears on the portal coinpaprika.com , where it is exposed that it is a token issued on the Ethereum blockchain and that it is traded only on one exchange: the PancakeSwap decentralized finance platform.
After having risen from 0.00001365 to 0.00754318 dollars per unit, the token fell precipitously again. At the time of writing, it is trading at about USD 0.00009137. Despite the fall, this figure still represents more than 500% increase in the day.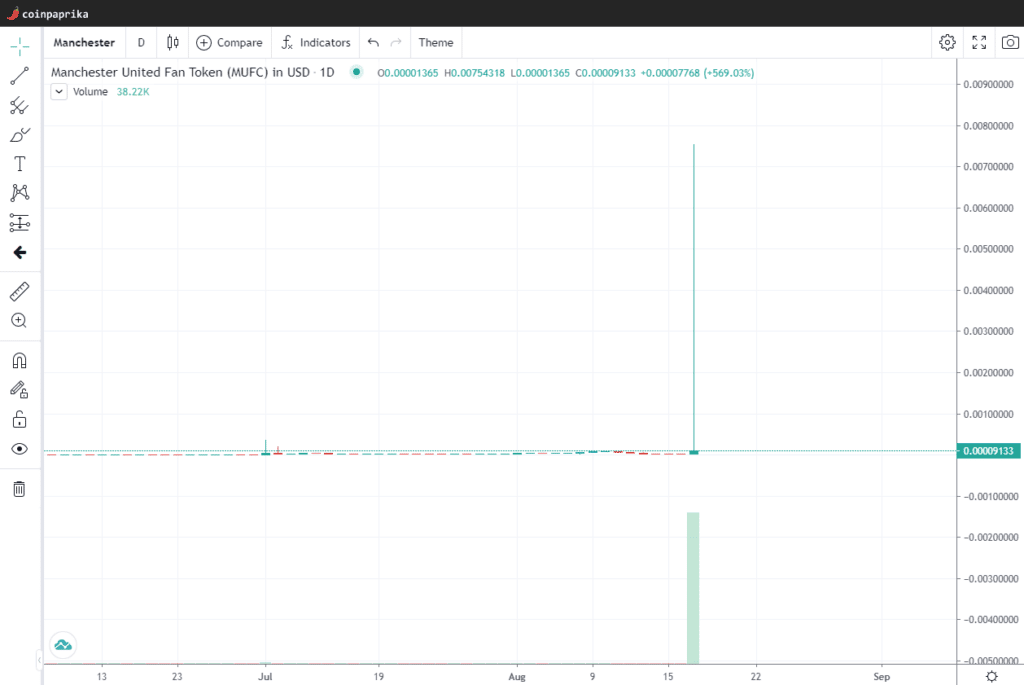 No Manchester United backing or trade volume
As we have commented, the token has no relation to the football club beyond its denomination. Manchester United does not have any alliance with fan token issuing platforms such as Socios.com . Other clubs, such as FC Barcelona or Paris Saint Germain do have them, so a possible confusion with this Manchester token would not be far-fetched.
The risk of buying a token like this thinking that it has the backing of the team is real. And in a market open to anyone, such as that of cryptocurrencies, that risk is very high.
To that is added the influence of characters like Musk, who with a simple tweet that did not even mention the token in question generated this speculative wave in the market.
Before that message from the entrepreneur, the token seemed practically dead. The same data from coinpaprika.com they show that the trading volume of MUFC on PancakeSwap reached, at best, tens of dollars in 24 hours.
But during this Wednesday more than 38,000 dollars have been moved in that token. Hence the stratospheric price increase that could simply be a market manipulation action by someone who saw the opportunity after Musk's tweet. After all, the entrepreneur's influence on the market has been revealed several times in the past, with Dogecoin (DOGE) and Shiba inu (SHIB) as the main beneficiaries.