Euro exchange rate: for the second time in 20 years below the mark of one US dollar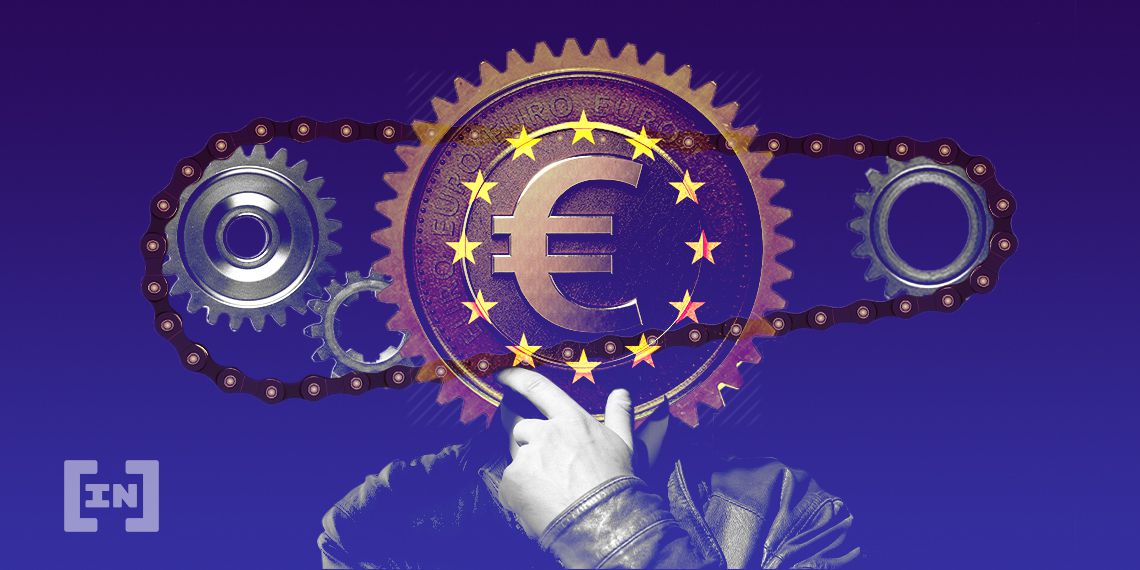 The euro has fallen below parity with the US dollar for the second time in 20 years, reaching a 20-year low in the process. The exchange rate of the currency is now at 0.99 euros to one US dollar.
For the second time since 2002, the euro has now fallen below the mark of one US dollar, as data show. Currently, the euro rate is 0.99 for one US dollar. Over the past year, the currency has fallen by over 15% against the US dollar, reaching a 20-year low. Europe seems to be going through a crisis at the moment, triggered by Russia's invasion of Ukraine.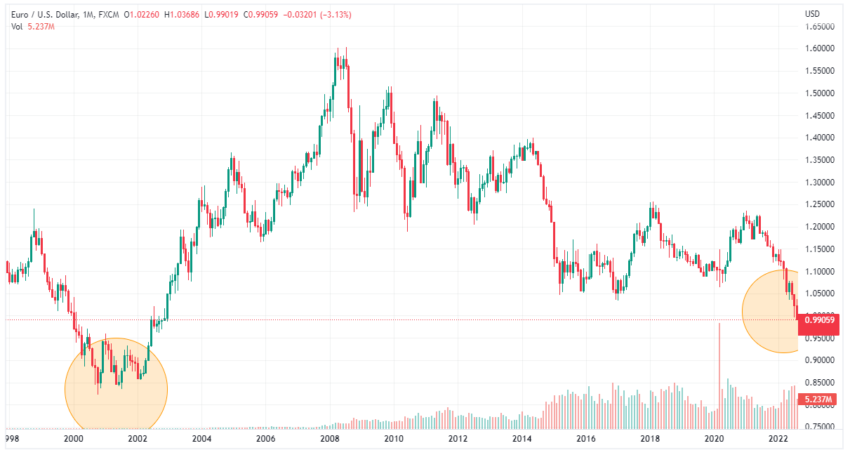 In Europe, as well as in many other regions of the world, costs have increased. However, rising energy demand and the interruption of Russian gas supplies have hit Europe particularly hard.
The European Central Bank (ECB) has taken steps to get Europe's economic problems under control as much as possible. Last month, the ECB announced the first interest rate hike in 11 years, as the inflation rate has also risen in the meantime.
According to Erik Voorhees, founder of Shapeshift, the euro may have collapsed by more than 20% against real goods. After all, even the US dollar fell by about 8.5%. In addition, the Euro a 16% decrease in value against the US dollar.
At the same time, Voorhees acknowledged that Europeans consume a lot of locally produced goods and the supply chain is mainly handled in euros.
Inflation in the United Kingdom
The United Kingdom is no longer part of the European Union, but it is also facing growing economic problems. According to experts, the inflation rate there could reach 18% due to rising energy bills. This would mean a new high for almost 50 years.
The purchasing power and affordability of goods has also been a constant topic of conversation since the beginning of the year. Already now there is a significant jump in the prices of goods. The projected inflation rate would be devastating.
In addition, the UK economy shrank by 11% in 2020, the biggest jump in over 300 years. In the face of rising inflation and a potential energy crisis, the situation could deteriorate even further.
In the meantime, some are trying to hedge against inflation with Bitcoin and other cryptocurrencies. Others, on the contrary, argue that Bitcoin correlates with stocks, and therefore does not represent an inflation hedge.
Disclaimer
All information contained on our website is researched to the best of our knowledge and belief. The journalistic articles are for general information purposes only. Any action taken by the reader on the basis of the information found on our website is done exclusively at his own risk.