"We are the Bitcoin cops," says U.S. regulator And the anger of the community erupts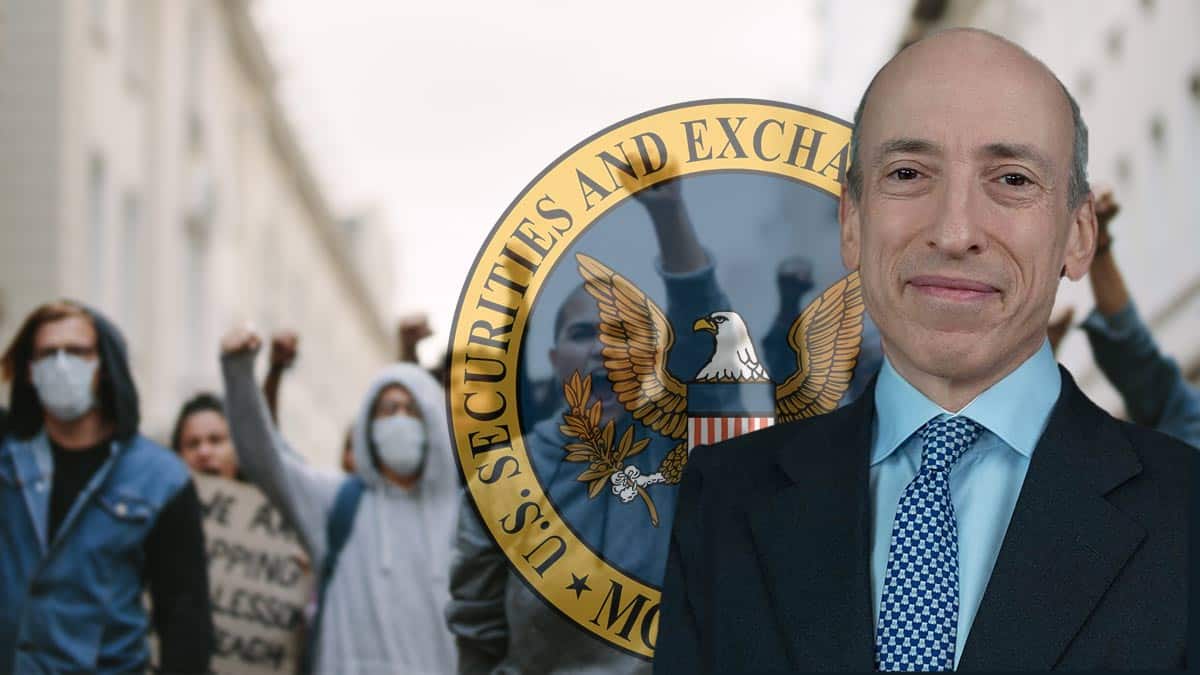 Gary Gensler, chairman of the US Securities and Exchange Commission (SEC), again expressed his desire for the bitcoin (BTC) and other cryptocurrency industry to be regulated.
Although he believes that this should be done under the same rules that govern the traditional stock market. His point of view has unnerved the digital asset ecosystem community, many of whom are calling for his resignation.
Gensler published an article in The Wall Street Journal yesterday, which he titled: "The SEC treats cryptocurrencies like the rest of the capital markets." In it he mentioned several phrases that provoked the rejection of some members of the community.
He said that any bitcoin and other cryptocurrency service provider offering securities, is under the jurisdiction of the SEC and he warned that the agency will act as "the police" in the cryptocurrency sector, keeping vigilance on any entity that does not protect consumers.
The fact that the American agency it could act as a guardian, keeping an eye on bitcoin, was one of the elements that most provoked outbursts of anger from members of the community.
Some really believe that the SEC intends to be stricter on the cryptocurrency industry. This, even though it has been more permissive with the so-called white collar crimes (diversion of state resources), which take advantage of millions of people daily.
From the Twitter account den0us they ask Gensler why does the United States feel the need to monitor everything, if cryptocurrencies are global?
While, Defidiogenesyfix what from his perspective Gensler intends: "He believes that the entire global economy should already simply comply with US regulations as if this country were really the legal capital of the world."
More criticism and resignation request for Gary Gensler
For his part, Meltem Demirors, an analyst of the cryptocurrency market combs that "instead of writing opinion articles, perhaps the agency [SEC] you could engage with the market participants that you are supposed to monitor. And then, establish pragmatic practicable rules and apply them equally."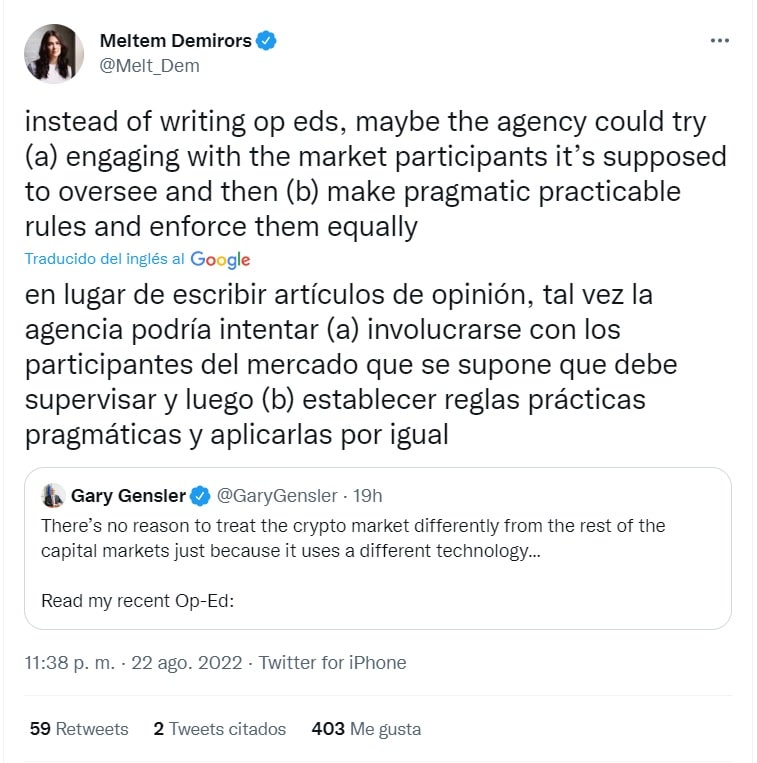 Among the avalanche of criticism, a part of the community calls for resignation from Gensler. This after many applauded, last year, the arrival at the SEC of a senior professor on Bitcoin, cryptocurrencies and blockchains in the Massachusetts Institute of Technology (MIT).
Part of what has disenchanted the cryptocurrency ecosystem is that under Gensler's guidelines, the SEC has been applying strict rules to the sector.
In the absence of a specific regulation for the cryptocurrency market, he repeatedly pushes for this agency to manage the approach that the United States will have to the cryptocurrency industry.
However, so far this year three bills have been introduced in Congress to make it the Commodity Futures Trading Commission (CFTC) the main regulator of spot crypto markets.