Telegram's cryptocurrency skyrockets with the market down (and here's why)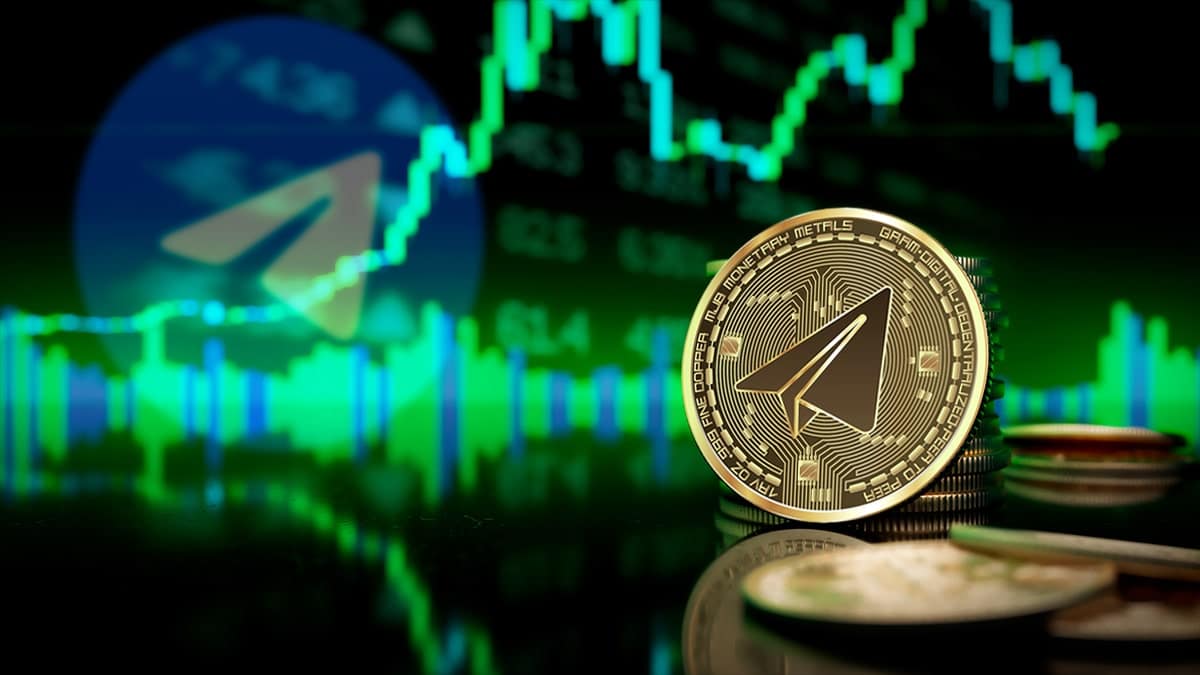 Key facts:
In the span of a month, TON has risen up to 30% in its market value.

The CEO of Telegram raises the sale of usernames, groups and channels as NFTs.
In the midst of a start to the week with little movement among the main cryptocurrencies on the market, there is one token that stands out unexpectedly. Toncoin (TON), the Telegram cryptocurrency, has risen more than 14% between Monday, August 22 and so far this Tuesday, August 23.
With this impulse, TON exceeds USD 1.3 at the time of writing this article. Already in previous weeks the Telegram token had been experiencing a recovery after being below the dollar, and in a matter of a month it has risen more than 30%.
This most recent upload (Monday and Tuesday) has come just after the founder and CEO of Telegram, Pavel Durov, publicly manifest an idea for the sale of usernames within the platform as non-fungible tokens (NFT).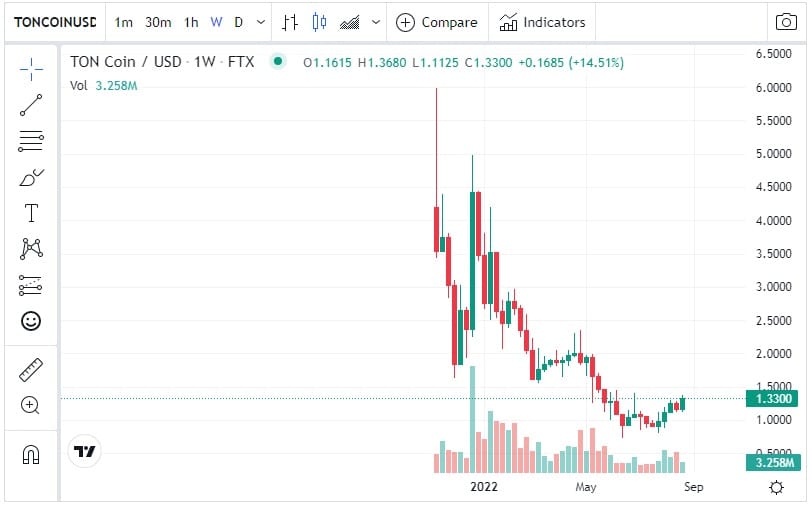 Durov referred to this possibility through his own Telegram channel, where he regularly offers updates and other information. The idea would be to create a marketplace where the more than 700 million users can buy or sell usernames, channels or groups. Such a market would be based on TON's blockchain, the Telegram Open Network.
This would create a new platform where username holders could transfer them to interested parties in protected agreements, with ownership secured on the blockchain through NFT-like smart contracts. Other elements of the Telegram ecosystem, including channels, stickers or emoji, could also become part of this market later.

Pavel Durov, founder and CEO of Telegram.
Domain .ton for sale
Durov's idea comes after the success of a recent auction of domains for internet sites anchored to the Telegram blockchain. Such as Ethereum domains, known as ENS (Ethereum Name Service), Telegram offers domains ending in ".ton".
Durov commented that domains such as wallet were sold during the auction.ton and casino.ton for the equivalent in TON to 260,000 and 244,000 dollars. This, the executive assured, impressed him and aroused his interest in the potential that could be behind this practice for the names of users, channels and groups within the communication platform.