it already surpasses Bitcoin in trading operations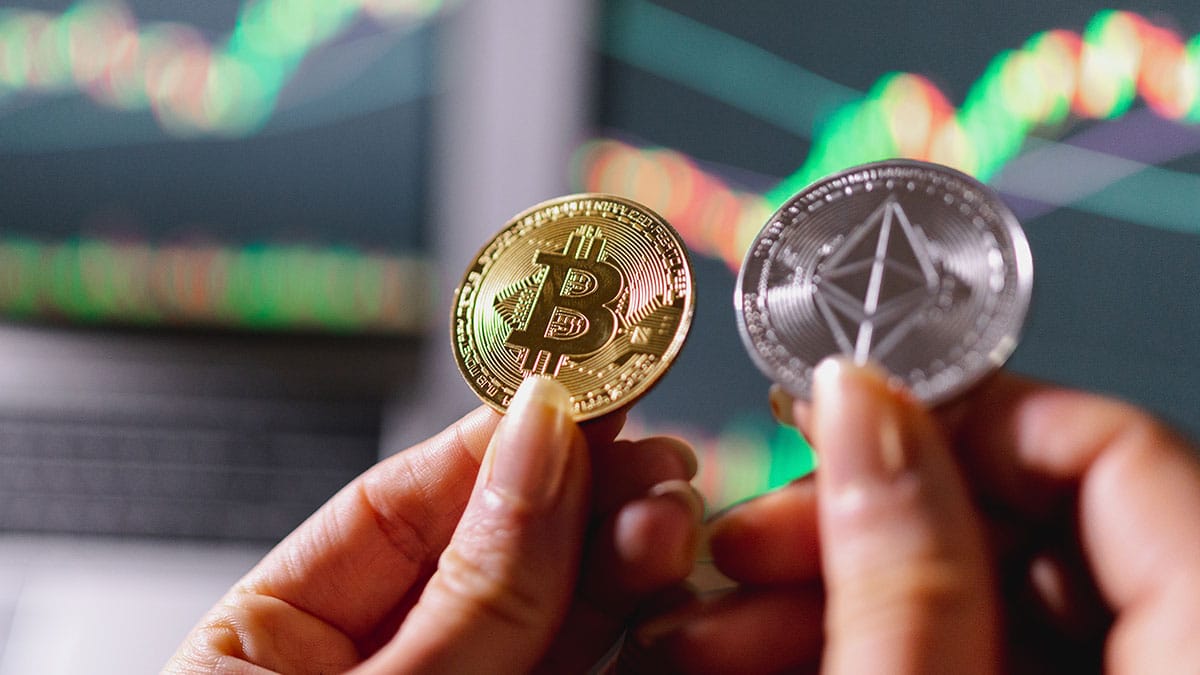 Key facts:
Normally Bitcoin leads the cryptocurrency trading, but it has been dethroned in some aspects.

Ethereum surpassed Bitcoin in settlements and open interest of options.
The expectations that there are about the merger that Ethereum will have in September 2022 has generated that its demand among traders increases. Ether (ETH) trading has grown to such an extent that it came to surpass bitcoin (BTC) in several aspects, managing to lead the cryptocurrency market.
This can be seen from the number of settlements that both cryptocurrencies have achieved in the last 24 hours. While about $23.32 million was settled in BTC, ETH doubled that amount for a total of $ 48 million, according to Coinglass. The normal thing is that more operations with bitcoin are settled because more is traded, so its dethronement during this period is striking.
However, the most interesting metric regarding the trading volume of the Ethereum cryptocurrency is seen in the options contracts. Namely in the open interest of options, where ether also outperformed BTC. That is, it has a greater number of open positions in this derivative than those that are also operating in the BTC market.
Advertising


ETH beats BTC in options open interest
The open interest of Ethereum options reached $8 billion on large exchanges, an all-time high, according to explorer Coinglass. In stark contrast, Bitcoin's open interest is below with a total of USD 5.4 billion.
Bitcoin got its all-time high in options open interest almost a year ago, at the end of October 2021 for USD 15.6 billion. Thus, ETH continues to be above BTC in this metric, a milestone that it achieved for the first time at the end of July 2022, driven by the expectations that there are for the network update.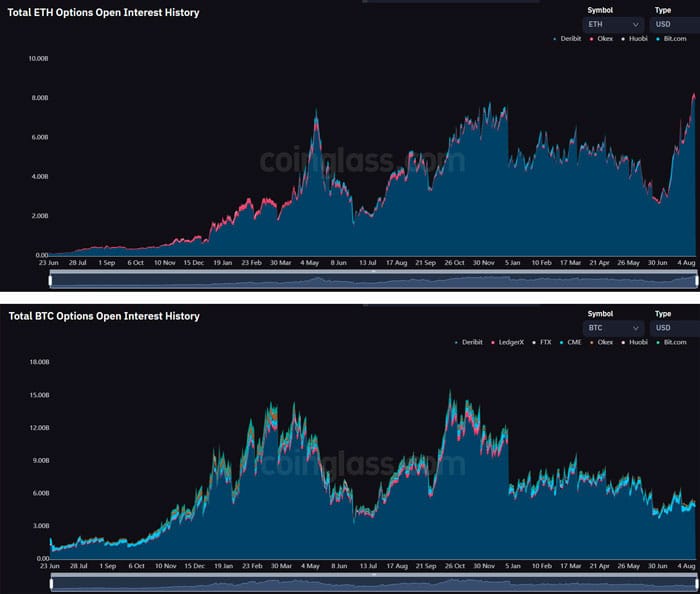 The open interest of Ethereum options reached $8 billion on large exchanges, an all-time high, according to this on-chain analysis. Source: Bitfinex
In addition, the explorer records that last week, Ethereum surpassed its all-time high for the number of addresses with more than 10 ETH. This reflects the increased activity in the spot market of traders who decide to hold the cryptocurrency. Something that has been seen in the price rise that ETH has had, 3 times higher than BTC since its annual minimum.