New Poloniex APIs help professionals stay ahead of the curve in crypto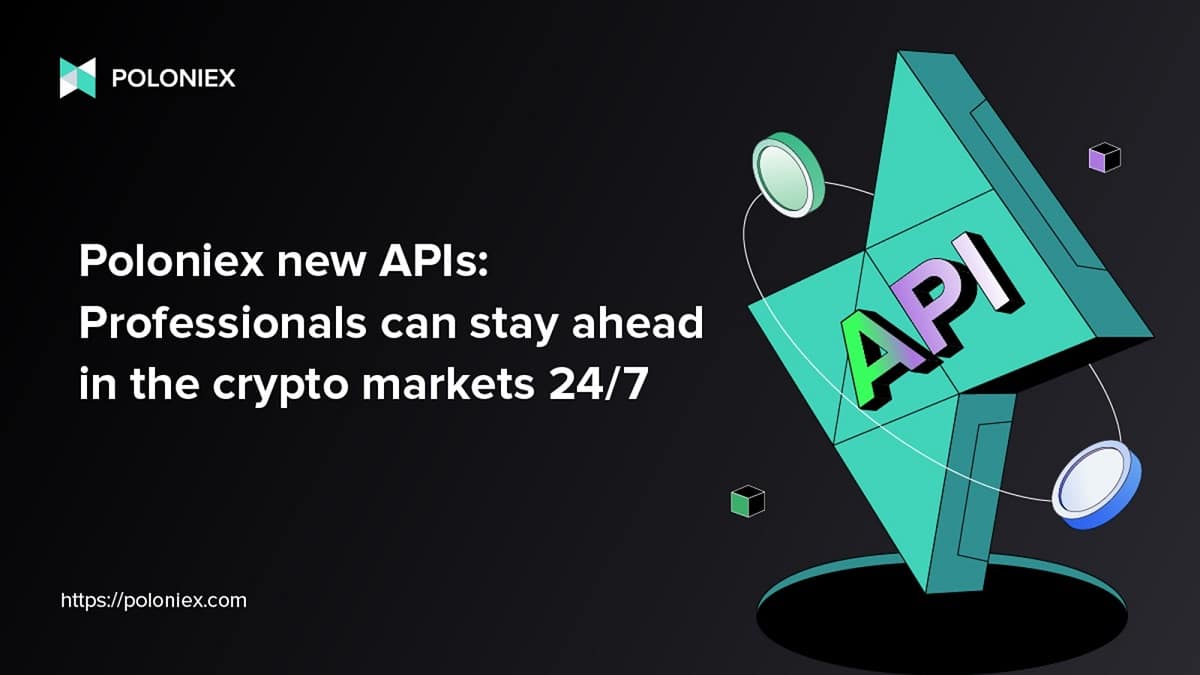 August 25, 2022, Panama City, Panama – As the crypto markets move in the blink of an eye, Poloniex, the global cryptocurrency exchange, has further optimized its API with better scalability, usability and adaptability that allows professionals to stay at the forefront of the industry.
Poloniex provides HTTP (REST) and WebSocket APIs for market makers, institutional traders and professionals alike. Their improved performance, lower latency and increased bandwidth allows them to operate 24/7 in a more responsive ecosystem.
Improved APIs
As for scalability, the new APIs have been redesigned for better communication between two applications, regardless of their sizes or capabilities. Accordingly, both of them quickly respond to requests from professionals in three computer languages, including Java, Python and NodeJS.
In addition, the five MVP states provide different speed limits for APIs to run stably. Meanwhile, the latency of the entire new trading system is reduced by more than 5 times, and the system can generate high-frequency data.
To improve usability, both APIs provide a more complete trading experience with the optimized functionality of the order book, smart order, candlestick chart and more. In this way they provide professionals with an optimized visualization of information. Thanks to their state-of-the-art infrastructure, both APIs offer SDKs in multiple languages, making them easy to use.
The new trading system has increased its order matching speed and transactions per second increased by at least 30x and 10x, respectively.
However, the new trading system is just the beginning and there are more product developments including margin trading, lending and staking in the future with the support of investors and the global team.
For more information about the Poloniex API: https://docs.poloniex.com/#introduction
About Poloniex
Poloniex was founded in January 2014 as a global cryptocurrency exchange. With its world-class trading platform and security, it received funding in 2019 from renowned investors, including H.E. Justin Sun, Founder of TRON.
Poloniex supports spot and futures trading, as well as leveraged tokens, and its services are available to users in almost 100 countries and regions with several languages available, including English, Turkish and Vietnamese.
https://www.poloniex.com
Media Contact
Sana Fong / sana.fong@poloniex.com
---
Disclaimer of liability: The content and links provided in this article serve informational purposes only. CriptoNoticias does not offer legal, financial or investment recommendations or advice, nor does it replace the due diligence of each interested party. CriptoNoticias does not endorse any investment or similar offers promoted here. For more information click here.