Now it is Huobi's HUSD stablecoin that falls below 1 dollar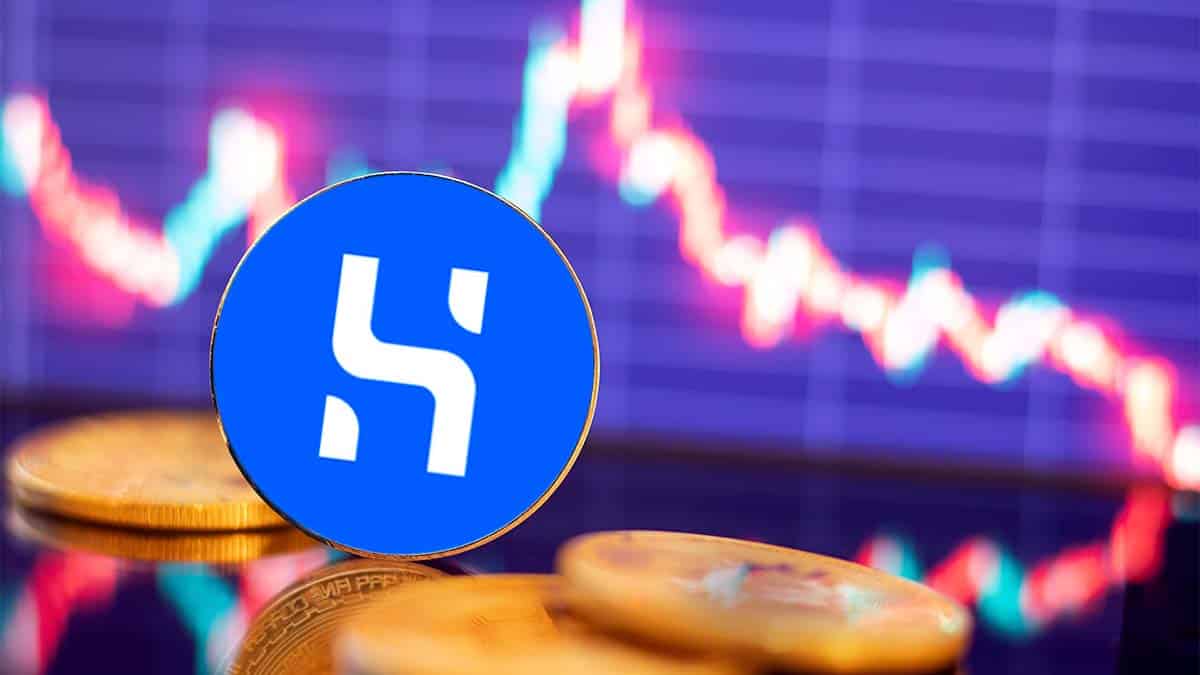 Key facts:
HUSD is trading at $0.91 after falling to $0.84 on Thursday.

Huobi exited the project in April, but maintains investment products with HUSD.
Another stablecoin has lost its expected stability with respect to the currency whose value it replicates. This is HUSD, the stablecoin launched by the Huobi exchange that was supposed to maintain a 1:1 ratio with the US dollar.
During the trading day of this Wednesday, August 18, HUSD has fallen to $0.84. At the time of writing this article, the stablecoin has had a rebound that, however, has not made it regain its parity with the dollar. Right now, its market value is $0.91, according to data from CoinMarketCap.
The fall of this currency has been caused by liquidity problems of its collateral, such as confirmed Huobi through a tweet. The company assures that HUSD is issued by an external company called Stable Universal Limited, which is the one that currently has liquidity problems.
Advertising

In a second tweet, Huobi says it is closely following the case and will "work together with the HUSD issuer to find a solution and restore its stability as soon as possible."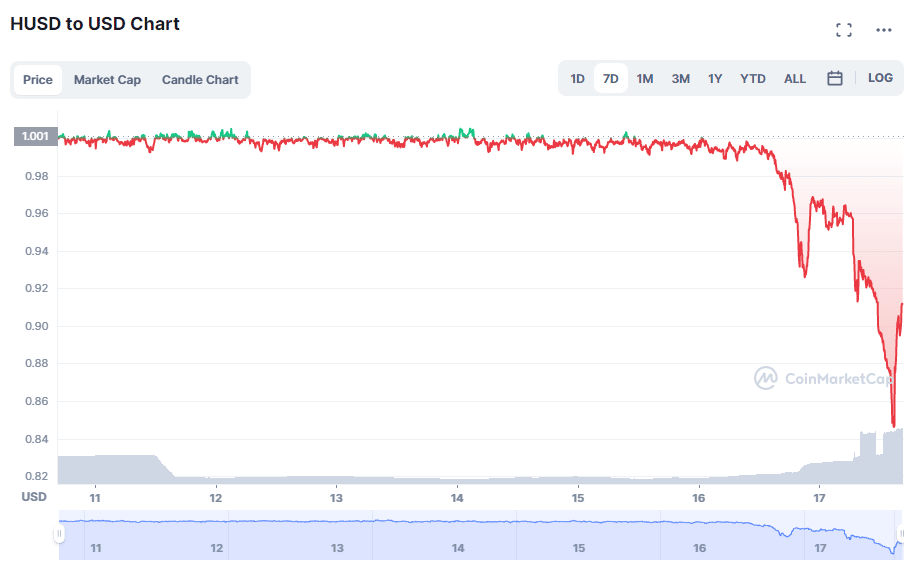 In turn, one of the administrators of the English-language group of Huobi on Telegram assured that the company disassociated itself from the project last April. Despite this decoupling, the exchange continued to offer investment products with returns for the holding of HUSD among its services, as can be seen in a publication of the exchange dated August 2.

The ghosts of Terra and aUSD are looming
The Spanish lawyer Cris Carrascosa, specialist in cryptocurrencies, highlighted via Twitter that the company have decided to keep your HUSD-related products despite having disassociated himself in April in a "silent" way.
Just like her, other tweeters into question the company's stock. And in that scenario, the ghosts of other stablecoins that have recently fallen reappear, breaking their parity with the dollar and generating great losses to their users.
Just a few days ago, we reported in Criptonews what happened with aUSD, broadcast on the Polkadot network. However, the most emblematic case was undoubtedly that of Terra USD de Luna Foundation. Not only for being the first to lose parity, but because there are those who have attributed to this fact part of the fall of the cryptocurrency market this year.